'Political victory': White House welcomes Infosys move to hire 10,000 Americans
The announcement by Infosys was a result of the US government's "pro-growth economic agenda", says the Trump administration, which has accused outsourcing firms of "unfairly" taking jobs away from America.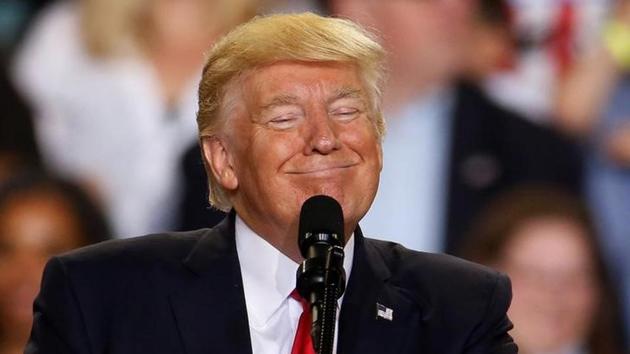 Updated on May 08, 2017 07:21 AM IST
Hindustan Times, Washington |
Yashwant Raj
The White House has welcomed announcement by Indian IT giant Infosys that it plans to hire 10,000 Americans locally and said "we are glad companies like Infosys see opportunity in the American economy again".
It adds to similar announcements from other companies "all of whom are renewing investment in the Unites States in the wake of the Trump administration", said Ninio Fetalvo, a White House spokesman in a statement.
Infosys announced Tuesday it will hire 10,000 workers locally in the United States over the next two years and open four technology centers, starting with one this August in Indiana, home state of the Vice-President Mike Pence.
Wipro, another Indian IT giant, announced last week it expects to have 50% of its staff in the United States hired locally by the first quarter of 2018, and is already "moving aggressively on that front", a source said on background.
Asked if the White House was aware of the Wipro commitment and what more it would like see Indian tech companies do, the spokesman said he did not have anything more to add to the statement, which was first reported by The Washington Post.
Indian IT firms are in the crosshairs of the Trump administration for their heavy dependence on H-1B temporary visas for high-skilled foreign workers and allegations that they "game" the system, leading to loss of jobs for local Americans.
President Donald Trump signed an executive order recently — "Buy, American, Hire American" — seeking a review of the H-1B visa programme to end abuse and fraud and to ensure it was used to hire only the most talented and best paid.
Referring to the order, Fetalvo said it set in motion the process of ending the abuse of the work visa program, ensuring that companies hire more Americans for well-playing jobs, rather than incentivizing companies to ship in workers from overseas that they pay below market rate".
"We're glad to see companies like Infosys see opportunity in the American economy again and as we continue to implement important policy changes—like the President's bold tax reform plan—we are confident that jobs will continue to come back to the United States," he added.
Close Story
Personalise your news feed. Follow trending topics