Billionaires Index: Gautam Adani slips by a spot, is 14th richest in world
Published on Dec 18, 2021 06:52 PM IST
The businessman was overtaken by China's Zhong Shanshan. The duo follow Mukesh Ambani, who is the wealthiest in Asia.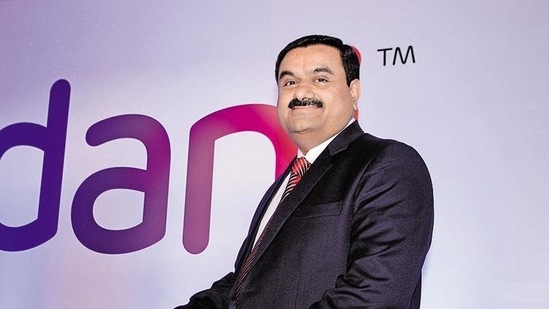 Billionaire Gautam Adani was on Saturday surpassed by China's Zhong Shanshan as the 13th wealthiest person in the world, according to the Bloomberg Billionaires Index, as the rankings, which are updated daily, were updated for December 18 as well.
According to the Index, Adani fell by a spot to be the 14th richest billionaire. The founder-chairman of the Adani Group witnessed a decline of $1.53 billion in his net worth, to $76.3 billion, to be ranked behind Shanshan, whose net worth, too, went down, albeit by $116 million to $77.5 billion.
This makes Shanshan and Adani the second and third-richest in Asia, behind the latter's compatriot, Mukesh Ambani, whose fortunes fell by $2.14 billion to $87.1 billion.
The latest Bloomberg Index also shows that US-South African business magnate Elon Musk remains the world's wealthiest person, followed by Jeff Bezos, Bernard Arnault, Bill Gates and Larry Page, in that order. Mark Zuckerberg (6), Sergey Brin (7), Steve Balmer (8), Larry Ellison (9) and Warren Buffett round off the top 10.
The list is dominated by Americans, with 13 out of top 20, including 9 out of top 10 (Arnault is French) being from the United States. Besides Arnault, Ambani, Shanshan and Adani, the other non-Americans in the top 20 are France's Francoise Meyers (11), Mexican Carlos Slim (15) and Amancio Ortega (17) from Spain.
Azim Premji, ranked 33, is the third Indian on the rankings. Shiv Nadar is next at 49, while Radhakishan Damani (64) and Laxmi Mittal (91) are also featured. Serum Institute of India (SII) founder-MD Cyrus Poonawalla, ranked 133, is also among 20 Indians on the Index.
Personalise your news feed. Follow trending topics