Cabinet clears Stand Up India scheme for women and SC/ST
Hindustan Times |
, New Delhi
HT Correspondent
Jan 07, 2016 09:44 AM IST
Entrepreneurs will be given loans for greenfield projects in the non-farm sector through SIDBI
The Union Cabinet chaired by Prime Minister Narendra Modi on Tuesday gave its nod for the Stand Up India scheme that is aimed at promoting entrepreneurship among women and scheduled castes and tribes.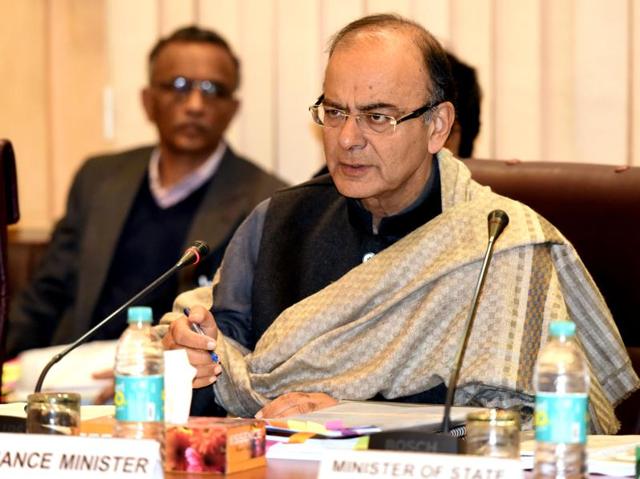 Loans under the scheme would be given for greenfield projects in the non-farm sector.
The scheme will be a refinance window through Small Industries Development Bank of India (SIDBI) with an initial amount of Rs 10,000 crore.
"The scheme is intended to facilitate at least two such projects per branch -- on an average one for each category of entrepreneur. It is expected to benefit at least 250,000 borrowers," an official statement said.
A credit guarantee mechanism would also be set up through the National Credit Guarantee Trustee Company (NCGTC) to support the scheme. Loans under the Stand Up India scheme will range between Rs 1 lakh and Rs 1 crore.
The 'Start up India Stand up India' initiative was announced by the Prime Minister Narendra Modi on August 15, 2015. The Start up India will be launched by Modi on January 16.
"The Stand Up India campaign is different from the Start Up India campaign…Start Up India is for new entrepreneurs but Stand Up India is a proposal restricted only to scheduled caste, scheduled tribe and women entrepreneurs," finance minister Arun Jaitley told reporters after the Cabinet meeting. The Cabinet has also given its nod for the conversion of the Mudra Ltd (Micro Units Development and Refinance Agency), an NBFC, into Mudra Bank. The Mudra SIDBI Bank will be a wholly owned subsidiary of SIDBI. A separate Credit Guarantee Fund corpus of `3,000 crore, to support loans disbursed under the Mudra Yojana will also be set up.
Jaitley said 17.3 million people have so far benefited under the Mudra Yojana.
While Mudra Yojana is also aimed at financing small businesses, its focus is on refinancing micro lenders who focus on non-corporate small business such as shopkeeper and small manufacturers. It has loan size range of Rs 50,000-Rs 10 lakh.