Business
Swipe up for the next story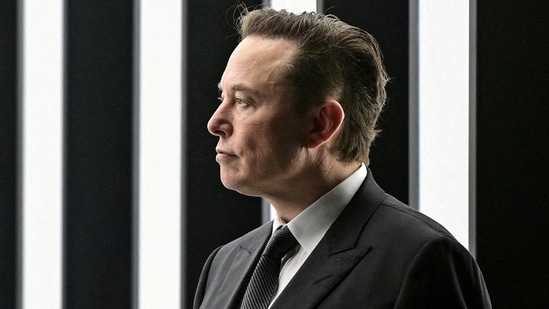 Tesla CEO Elon Musk has again filed paperwork to terminate Musk's agreement to buy Twitter, this time based on information in a whistleblower complaint filed by Twitter's former head of security. In an SEC filing Tuesday, Musk said his legal team notified Twitter of "additional bases" for ending the deal on top of the ones given in the original termination notice issued in July.
Moody's Investor Service on Tuesday said banks' exposures to Adani are not large enough to affect their credit quality materially. READ: Some Adani shares rise from Hindenberg crisis, after group's market losses hit $110 billion "Risks for banks can increase if Adani becomes more reliant on bank loans." However, the group's access to funding from international markets can be curtailed because of heightened risk perception.
Adani Ports & Special Economic Zone Ltd. will repay debt of around Rs 5,000 crore, helping tycoon Gautam Adani's firm to improve a leverage metric at a time when its financial health is under scrutiny. It will improve the ratio of net debt to earnings before interest, taxes, depreciation, and amortization ratio to about 2.5 times, the company said in an earnings statement on Tuesday. The ratio stands at just over 3 times currently.
Most of the Adani group companies rose on Tuesday, with flagship Adani Enterprises gaining 14 per cent in late morning trade. Read here: Some Adani shares rise from Hindenberg crisis, after group's market losses hit $110 billion On the BSE, shares of Adani Enterprises jumped 14.28 per cent to ₹1,797 and Adani Transmission climbed 5 per cent to ₹1,324.45, also its upper price band.
Boeing plans to make staffing cuts in the aerospace company's finance and human resources departments in 2023, with a loss of around 2,000 jobs, the company said. Read here: Dell to slash over 6,600 jobs, 5% of its workforce, in latest tech layoffs The company, which recently relocated its headquarters to Arlington, Virginia, said it expects to "significantly grow" the overall workforce during the year.