LimeRoad to redemption: Why e-com troubles make Suchi Mukherjee happy
Suchi Mukherjee is founder and CEO of LimeRoad, an online fashion retailer. She is discussing the current state of ecommerce in the country: the falling valuations, shortage of funds, and delayed hiring. Why is she still happy?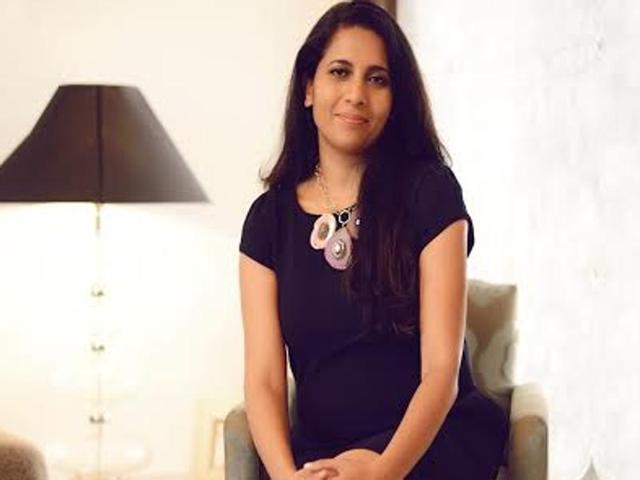 Updated on May 30, 2016 11:12 AM IST
"I love it," says Suchi Mukherjee. And you worry for the sanity of this intelligent person.
Mukherjee is founder and CEO of LimeRoad, an online fashion retailer. She is discussing the current state of ecommerce in the country: the falling valuations, shortage of funds, and delayed hiring. Why is she still happy?
"I love these markets," says Mukherjee. "They work in favour of businesses like ours, which do not believe that growth curves cannot be built by burning cash."
So what does Mukherjee believe in?
"Build a business people love, everything else will follow. Capital is necessary, but not sufficient for success. Every year we raise capital, but I never trump my valuation. I trump my engagement number every time."
She does that. But let's get to that in a bit. First, the online fashion scenario.
It's a misnomer. Fashion retail is merely sale of clothes, shoes, and accessories. What online retailers sell in India would be more familiar in Ajmal Khan Road, New Delhi, than Fifth Avenue, New York. This was the business area that saw the first flush of internet entrepreneurship in India, and the earliest casualties.
Yebhi.com got burned, and is trying to make a comeback in a different avatar. FashionAndYou went sharply up and sharply down, and is trying to claw its way back. Myntra got sold to Flipkart and has struggled with its approach to mobile apps and websites; its founder recently walked out of Flipkart. Jabong, which became popular from its television commercials showing screaming people, is muted these days, and raised funds recently at a much lower valuation than its previous round. Some sites found ways to be at the top of internet searches, but couldn't sustain it. Some spent their way to the top, through discounts and marketing, and plummeted whenever money became scarce.
Yet, newer ones continue to come in: Koovs, KharaKapas, AJIO, Voonik, StalkBuyLove, Jaypore, ABOF... The stream remains as healthy as ever. There are two reasons for that.
The first is high potential. Fashion retail is a $70-billion business in India, of which only 1.5% to 3% is online. This percentage, 15 and more in developed markets, is destined to rise. The second is the high-profit margin.
But the time has probably come for everyone to admit that the road to realising that potential is not straight. If it were, the large e-commerce gorillas would have got there. But the biggest of those in the world have not really cracked fashion.
The focussed verticals have. That's why Vipshop, a flash-sale website listed on the New York Stock Exchange, is the highest valued Chinese e-commerce stock, ahead of Alibaba, a horizontal outfit. Many in England see ASOS as the epitome of all that is good about e-commerce. Some day India may have its own Vipshop or ASOS.
Mukherjee fancies her chances because of the high engagement LimeRoad has with its users. Its website is all about users creating their own look, called scrapbook. They spend an age matching clothes, shoes, earrings, handbags, watches, and so on. LimeRoad claims 13.5% of repeat users buy something, as do 7.5% of new users — very high figures for this segment.
The stuff comes from a network of sellers; LimeRoad works as a market place and focusses on technology. There is untapped potential here. The country has 20 million micro, small, and medium sellers of apparel and footwear. Barely 50,000 are online. A platform that brings them together and close to the buyer can clinch the game.
"E-commerce is a technology business. Once you run it as a technology platform, it becomes very scalable. You add a new category, a new region, it costs you nothing. So your need for funding goes down. Your cost of capital keeps going down," says Mukherjee.
A few days ago, LimeRoad started selling clothes and accessories for men, for which it did not add a single person to its manpower. The case was compelling. "Data from dating platform TrulyMadly says 60% to 70% of women reject men on the first date because they are sloppily dressed," says Mukherjee.
Does that mean Indian women are shallow? Or do your clothes reflect your personality? Maybe it means there is more potential to make money in fashion, if you do it right.
Close Story