Meet Amar Abrol, AirAsia India's new CEO who is set to replace Chandilya
Mar 18, 2016 09:27 AM IST
Born and raised in India, Abrol graduated from Delhi University and is a Chartered Accountant from the Institute of Chartered Accountants of India.
Ending months of speculation, budget carrier AirAsia India has announced the appointment of Amar Abrol as its next chief executive replacing Mittu Chandilya.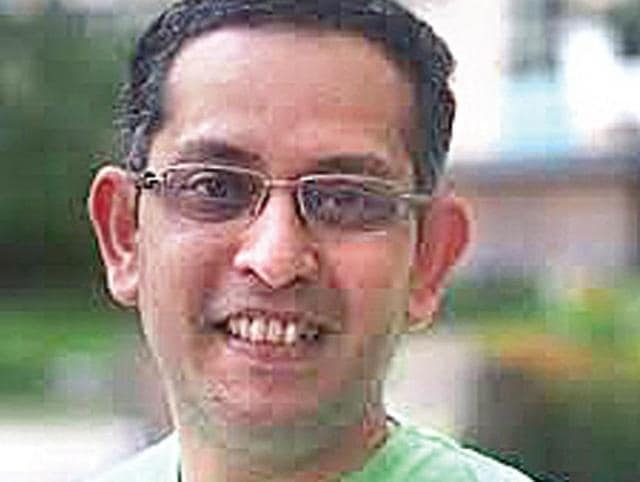 Born and raised in India, Abrol graduated from Delhi University and is a Chartered Accountant from the Institute of Chartered Accountants of India.
Abrol, who has over 20 years of experience, was most recently the CEO of Tune Money (an AirAsia Company), a start-up that aims to deliver low-cost financial products in South East Asia.
Before joining Tune Money in 2013, he spent 19 years with American Express, leading diverse teams across multiple markets including Hong Kong, Singapore, UK, India and Malaysia.
"AirAsia India is poised for strong growth. I look forward to leading the team and together, giving many more Indians the opportunity to access the exciting promise of Indian civil aviation," Abrol said.
"Ability to generate and build on ideas, innovate and execute; known to "make things happen". Strong cross-cultural communication and negotiation skills developed via leading and participating in business dealings with prospects and business partners in UK, China, Hong Kong, Singapore, India, Australia and other Asian markets," says his LinkedIn profile background.
"Fluent in English and Hindi. Singapore passport, right to work in India, Holder of Hong Kong Permanent ID," it said.
Abrol, a key aide of AirAsia CEO Tony Fernandes, and his new management team will take over at a time when the airline is faced with key challenges on multiple fronts.
Launched with much fanfare in June 2014, AirAsia India, a joint venture Tata Sons, AirAsia and Telestra Tradeplace Private Ltd. has failed to live up to its initial hype. As it nears two years of commercial operations, AirAsia India has a domestic market share of just 2.3% and a fleet of six aircraft. Vistara, another Tata Group-backed airline, launched much later has a fleet of nine planes. Arun Bhatia of Telestra has publicly said the airline is controlled from Malaysia.
Sources said Mittu Chandilya, who Abrol will replace, had informed the AirAsia India board way back in December 2015 that he wasn't interested in renewing his contract. Sources said Chandilya was upset with important decisions relating to AirAsia India's functioning being taken in Malaysia.
Abrol will succeed Chandilya with effect from April 1. Chandilya's contract ends March 31 but he will continue with the company until the end of April to ensure a smooth transition of the CEO role.
Chandilya led AirAsia India from June 1, 2013 and under his leadership, the airline has established a fleet of six aircraft, covering 12 routes and carrying over 1.8 million passengers. In the most recent quarter of operation, October-December 2015, AirAsia India clocked a 134% growth in passenger traffic as it flew over half-a-million customers, and operated 3,376 flights as compared to 1,444 flights in the same period of 2014.