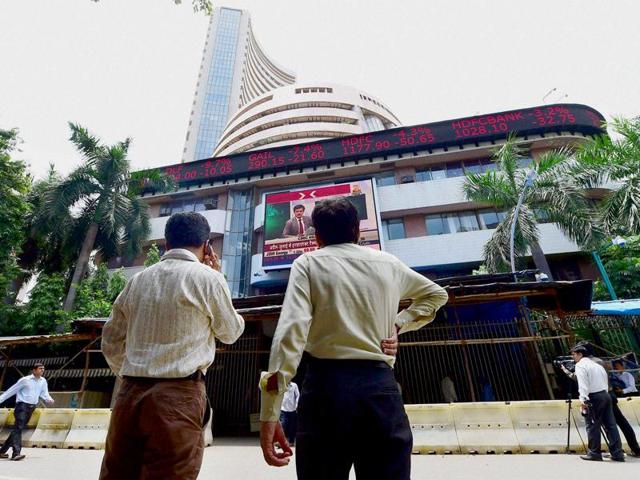 No "achhe din" at the stock markets as fewer companies make open offers
As many as 73 listed companies made open offers worth nearly Rs 12,000 crore last fiscal ended March 31, a slump of 32 per cent from the preceding year.
PUBLISHED ON APR 11, 2016 02:42 PM IST
As many as 73 listed companies made open offers worth nearly Rs 12,000 crore last fiscal ended March 31, a slump of 32 per cent from the preceding year.
In the previous fiscal, 2014-15, such offers had aggregated to Rs 17,352 crore.
"This decrease can be attributed primarily to the base effect as 2014-15 had one mega offer of Rs 11,449 crore from Relay BV for United Spirits," Prime Database Managing Director Pranav Haldea said.
He further said that subdued activities were seen in open offers, buybacks and delisting amid poor equity markets.
According to a report by a Prime Database, 73 companies made open offers worth Rs 11,795 crore last financial year under Takeover Regulations. In comparison, 60 offers amounting to Rs 17,352 crore were made in 2014-15.
The largest offer was that by Family Investment/Sunrise Associates/Goldenstar Enterprises and others for Suzlon Energy for Rs 2,838 crore. However, it saw a zero per cent acceptance.
This was followed by GE Energy Europe BV for Alstom T&D India for Rs 1,927 crore and FIH Mauritius Investments for IIFL Holdings for Rs 1,621 crore.
"On the acceptance side too, shareholders tendered far lesser shares; just Rs 2,971 crore or 25 per cent of the offer amount made. (In comparison, it was Rs 13,009 crore in 2014-15 75 per cent of the amount on offer)," he added.
The Securities and Exchange Board of India (Sebi) rules require mandatory open offer for minority shareholders in the event of any major change in promoter holding of a listed company. In case of any direct or indirect acquisition of 25 per cent stake, open offer is required for further acquisition of 26 per cent stake from public shareholders.
These offers are made by company promoters and other entities for either consolidation of their holdings or as part of substantial acquisition/change in control of management in publicly listed companies.
In addition to open offers, 15 buyback offers were concluded last financial year with an acquired amount of Rs 1,713 crore against an offered amount of Rs 1,763 crore.
The largest buyback completed was by Bayer Cropscience for Rs 506 crore.
Buyback of shares means repurchase of outstanding shares using surplus cash in the balance sheet of a company. It results into a reduction in share capital to the extent shares bought back.
The move also leads to an increase in promoter holding and improvement in earnings per share for the future period.
In addition, nine delisting offers to the tune of Rs 5,479 crore were made in last fiscal. Of these, eight offers worth Rs 5,477 crore were successful, four offers were unsuccessful, while status for one is still unknown.
A delisting offer is considered successful in case the acquirer holding goes above 90 per cent.
The largest delisting offer was that of Essar Oil (Rs 3,745 crore) followed by Essar Ports (Rs 1,427 crore) and Fulbord India (Rs 234 crore).
Close