The very complex puzzle of OTT streaming
Updated on Nov 25, 2022 10:29 AM IST
JioCinema promised free streaming of the FIFA World Cup in 4K resolution, but the Viacom18-owned over-the-top (OTT) service has since struggled to deliver an interruption-free streaming experience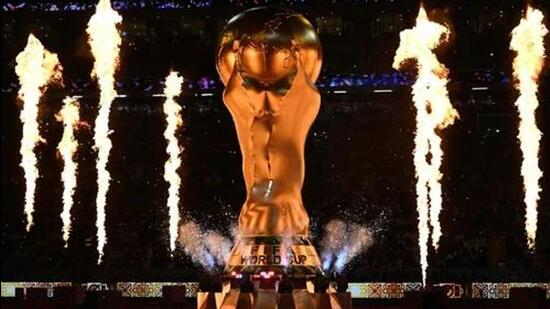 Football fans in India were a miffed demographic this week -- especially those that took cord cutting seriously a few years ago, let go of linear TV subscriptions, and rely solely on web-based streaming to watch live matches, TV shows, and movies.
In a significant darkening of the mood from a few weeks ago, when JioCinema promised free streaming of the FIFA World Cup in 4K resolution, the Viacom18-owned over-the-top (OTT) service has struggled to deliver an interruption-free streaming experience to users. Complaints include persistent buffering of the live stream, stuttering video, and drastic reduction in streaming quality.
Things have come a full circle for many. Soubhik Mukherjee, a Delhi-based digital content head at a private bank, has made the switch to linear TV again. "I've had to go back to my cable connection which I had abandoned years ago," he says.
Viacom18, also part of Reliance, has exclusive broadcast rights for the FIFA World Cup 2022 in India. For the digital rights, the company chose JioCinema over another platform it owns, Voot. The former, till recently was exclusive for Reliance Jio mobile users. On linear TV platforms such as Tata Play and cable networks, three Viacom18 channels will simulcast matches – Sports18 1, Sports18 1 HD and MTV HD, the latter with Hindi commentary.
A few weeks ago, JioCinema access was opened for all users on Airtel and Vi mobile networks as well – they could sign in with their mobile number on the JioCinema app on any smartphone, smart TV or tablet. No longer was it a Jio exclusive.
What ails JioCinema?
While JioCinema apologised for the streaming issues on the opening day of the World Cup, things did not improve significantly on subsequent match days. "We are continuously working to give you a great experience. Please upgrade your app to the latest version to enjoy #FIFAWorldCupQatar2022. Apologies for any inconvenience," the company said in a statement shared on Twitter, on the opening day.
Viacom18 declined HT's requests for comment.
The problems with streaming persisted well into the second day of the World Cup, even with the latest versions of JioCinema app on Android TV, Amazon Fire TV Stick 4K and Apple iPad, tested on 200Mbps fixed broadband as well as multiple 4G connections. And things were only a little better on Day 3 and Day 4.
"Media companies have to reinvent themselves entirely to get streaming right. The way they have traditionally built tech using internal teams, systems integrators and multiple vendors is suboptimal," says Narendra Nag, CEO, Laminar Global, a no-code streaming technology PAAS (platform as a service). He points out the importance of expertise, which even large teams may not have.
The struggle isn't worth it, for most football fans. Anindya Sarangi, Country Head for ASQ India and South Asia, a professional certification platform, and, more importantly, a Lionel Messi fan, rushed to recharge his DTH account and successfully activate Sports18 channels, before Argentina's opening match with Saudi Arabia.
Beyond OTT, how to watch the World Cup?
Indeed, the best way to watch the football action is on linear TV channels, Sports18 and MTV HD. Most DTH platforms as well as cable networks have these channels in their line-up.
Secondly, companion apps for DTH services can be useful. Tata Play, for instance, streams the Sports18 channels in SD and HD channels on its app and on the web, and this is bundled with the TV subscription.
Vi, formerly Vodafone Idea, subscribers have what must feel like an ace up their sleeve. Within the My Vi app for smartphones resides the tab for 'Movies', with some live TV channels including Sports18 for those customers whose Vi prepaid or postpaid plan bundles the Vi Movies & TV subscription (chances are, it will).
Football fans are discovering new options
There is no clarification forthcoming from Viacom18 on what ails the streaming service, but widespread issues eliminate localised instances of potentially unstable home broadband and mobile data connections.
"I watched FIFA on an illegal stream which had about 700k people watching in 4K UHD. Didn't even buffer once. This guy's server might be in his Mom's basement and is yet faster than that of a billion-dollar company," said Siddharth Sai, a miffed football fan in a tweet. He was referring to the TotalSportek website. There are many more, including Score808 and Stream2Watch.
While HT does not endorse illegal streams, this reporter can confirm that 4K resolution feeds also streamed flawlessly with the same internet connections on which JioCinema struggled.
OTT and the science of scale
In September, Amazon Prime Video clocked 15.3 million viewers for what was the first exclusive stream of the Thursday Night Football game. Closer home, the India vs Pakistan match at the recent T20 cricket World Cup clocked peak 18 million simultaneous streams on the Disney+ Hotstar platform. This was higher than the previous peak of 14 million, when the two teams played at the Asia Cup.
"With live sporting events, reliability and low latency are absolutely critical because every lost second negatively impacts viewers," says BA Winston, vice-president for Technology, Amazon Prime Video.
Amazon released the Thursday night football streaming data as part of latest study titled "Amazon Prime Video Uses AWS to Deliver Solid Streaming Experience to More Than 18 Million Football Fans".
Networking company Cloudflare believes that once any issues on the user side are eliminated, two main factors cause slowdowns on the network side. Network latency, which is directly related to the storage location of the content that users are trying to access and network congestion, which defines the amount of data being sent through a network.
Netflix, the global streaming giant, says they "have servers all over the world, and send your video stream from as close to you as possible. The shorter the route, the higher the video quality". Netflix has around 223 million paid subscribers. According to cord cutting resource Kill The Cable Bill, Netflix subscribers in the US alone stream more than 203 million hours of content per day.
Network latency, simply put, is the time it takes for data to pass from one point on a network to another. Think of it as data being sent from a server to the phone. Lower is quicker. One way to reduce latency, which is the time taken for the streaming data to be delivered from a server to a user's device, is to use a CDN or content delivery network.
"CDN servers are distributed in multiple locations so that content is stored closer to end users and does not need to travel as far to reach them," adds Cloudflare. Viacom18 has not shared any underlying technology specifics for JioCinema.
Netflix is extensively using neural networks to control steaming video quality depending on differing network conditions. "A distinct, NN-based, video processing block can evolve independently, be used beyond video downscaling and be combined with different codecs," says Christos Bampis, Senior Software Engineer at Netflix. Downscaling of video resolutions, when needed, is done using a conventional sampling filter, such as Lanczos.
Winston says it is impossible to forecast streaming demand. "Therefore, we needed to do sufficient scale testing and have an architecture that can quickly scale, handle spikes, and have sufficient caching in different layers to manage the demand," he adds. That is perhaps where JioCinema missed a trick.
Besides latency and network congestion, another issue with JioCinema could be struggling with is the app itself. "Everybody building a streaming service has to solve for fast moving and extraordinarily fragmented device landscape, especially across TVs — we are talking dozens of operating systems and OEM specific requirements," says Nag.
He warns that solving this is not simple, requires a lot of time, and "people building it themselves will get it wrong before they get it right".
In JioCinema's case, streaming troubles are being reported by users across Android phones, iPhones and iPads, Fire TV streamers and Android smart TVs. That complicates the small matter of isolating a possible problem with the apps.