Business
Swipe up for the next story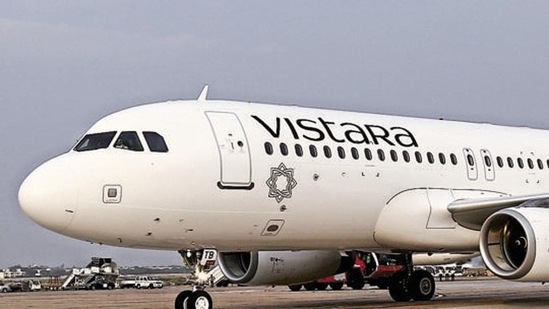 Vistara, an airline which is a joint venture of Tata Sons and Singapore Airlines Limited, has been ranked among the world's 20 best airlines this year at the Skytrax World Airline Awards 2022, Bloomberg reported. Qatar Airways has been named the world's best airline, followed by Singapore Airlines Limited and Emirates which occupied the second and third spot respectively. ANA was adjudged the best carrier for cabin cleanliness. Qatar Airways 2. Qantas Airways 6.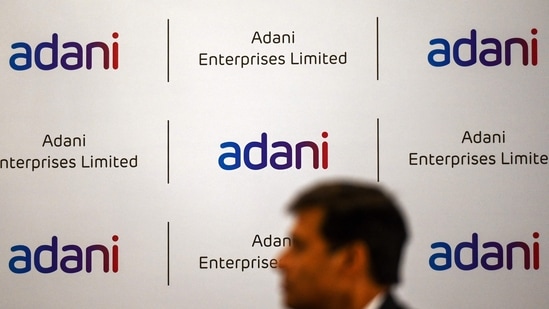 Seven listed companies of the Adani conglomerate - controlled by one of the world's richest men Gautam Adani - have lost a combined $36.5 billion in market capitalisation since Wednesday, with US bonds of Adani firms also falling after Hindenburg Research flagged concerns in a January 24 report about debt levels and the use of tax havens. Adani Group has dismissed the report as baseless.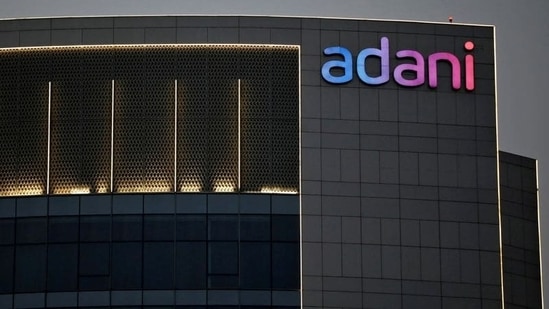 The Nifty 50 index was down 1.09% at 17,697 as of 11.25 am IST, while the S&P BSE Sensex fell 1.16% to 59,504.92. The indexes have slid more than 1.7% each in the truncated week, with most of it caused by US short-seller Hindenburg Research's report on Wednesday that flagged concerns about the Adani Group's debt levels and use of tax havens.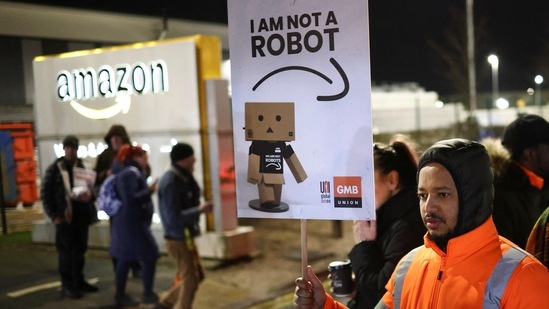 As the workers of online retail giant Amazon hold strikes in the United Kingdom over pay, some have shared their ordeal of working in "severe" conditions at the company, with shocking claims that even their toilet breaks are timed. A BBC report cited workers at the company's Coventry warehouse in England who said they are constantly monitored and "upbraided for an idle time lasting just a few minutes".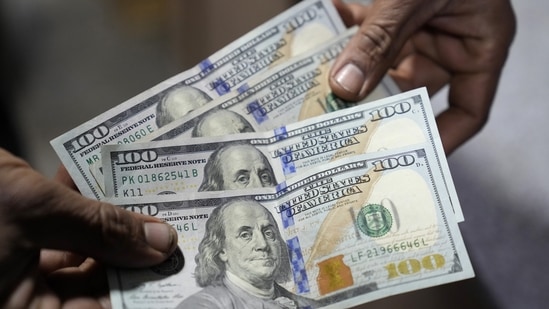 The US economy expanded at a 2.9% annual pace from October through December, ending 2022 with momentum despite the pressure of high interest rates and widespread fears of a looming recession. Thursday's estimate from the Commerce Department showed that the nation's gross domestic product — the broadest gauge of economic output — decelerated last quarter from the 3.2% annual growth rate it had posted from July through September. Federal government spending also helped lift GDP.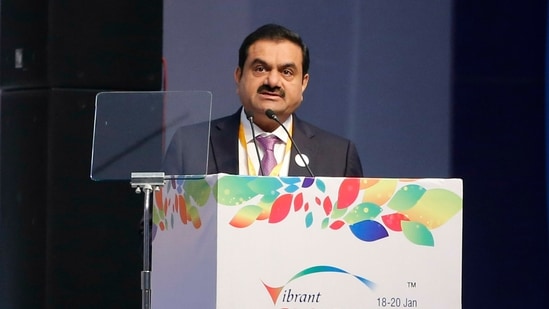 Short-seller Hindenburg Research disclosed on Wednesday short positions in India's Adani Group, citing potential stock manipulation and accounting fraud in a report. The allegations sent bonds and shares in the conglomerate's companies down. Hindenburg has a track-record of finding corporate wrongdoings and placing bets against the companies. On its website, Hindenburg says it looks for "man-made disasters," such as accounting irregularities, mismanagement and undisclosed related-party transactions. The company invests its own capital.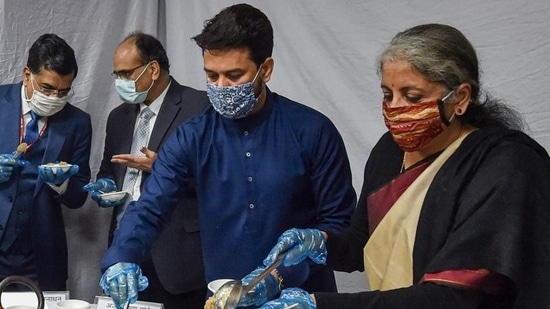 The traditional 'Halwa' ceremony, that takes place ahead of the presentation of the annual February 1 Union budget, will be held on January 26, the ministry of finance said on Wednesday. "Along with the Union FM, the Halwa ceremony will be attended by the Union ministers of State for Finance, along with Secretaries of the Ministry of Finance @FinMinIndia besides senior officials and members of the Union Budget Press," it added.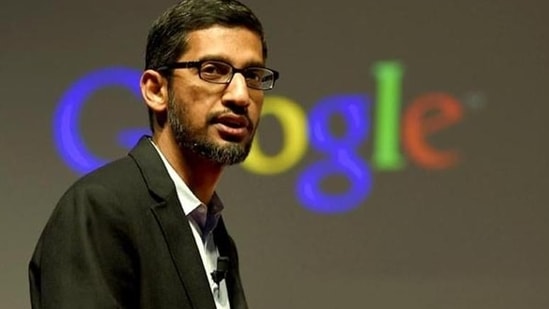 A married couple working with Google was fired as part of the tech giant's mass layoffs while the woman was on maternity leave, according to a Business Insider report. High school sweethearts Allie and Steve, who have a four-month-old baby, had been working with Google for the past six and four years, respectively. A former marketing manager at Google, Allie went on parental leave soon after the birth of her first child in 2022.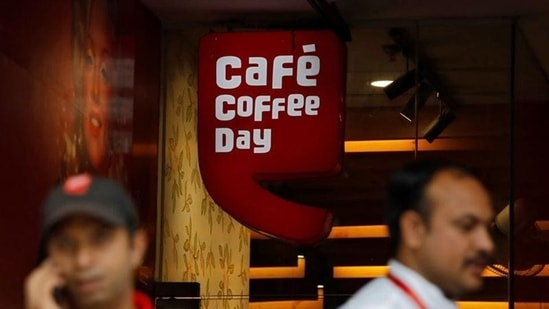 Sebi has directed Coffee Day Enterprises Ltd to take all necessary steps for recovery of entire dues from Mysore Amalgamated Coffee Estates Ltd (MACEL) and its related entities along with due interest that are outstanding to the subsidiaries.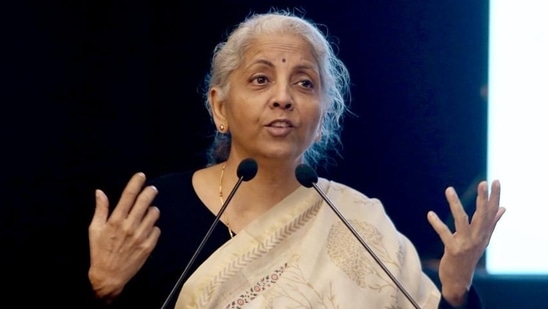 On February 1, finance minister Nirmala Sitharaman will present the Union budget for the fiscal year 2023-24. The budget will be significant because it will be the last full budget of the Modi government before it faces parliamentary elections in April-May next year. (The views expressed here are those of the individual analysts, and not of Mint or Hindustan Times)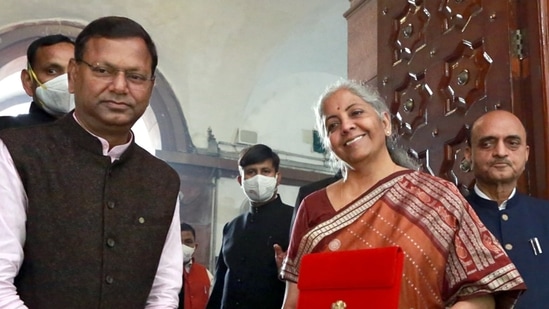 Budget 2023: 'No new taxes for income till...', FM on middle class issues (2.) A circular is issued to all ministries, states, Union territories and autonomous bodies, with the finance ministry asking them to prepare their estimates for the coming year. Then, the ministries hold extensive consultation with the Niti Aayog on the proposals received. The finance minister holds pre-budget meeting with various stakeholders regarding their proposals and demands.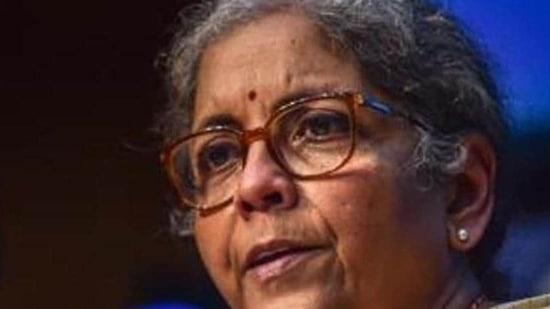 India is likely to peg its nominal gross domestic product growth at around 11% in the annual budget next week, marking a slowdown from its estimate for the current fiscal year due to the prospect of weak exports, two government officials said. The government expects nominal growth of 15.4% for the current fiscal year that ends on March 31. India's finance ministry did not reply to an email and a message seeking comments.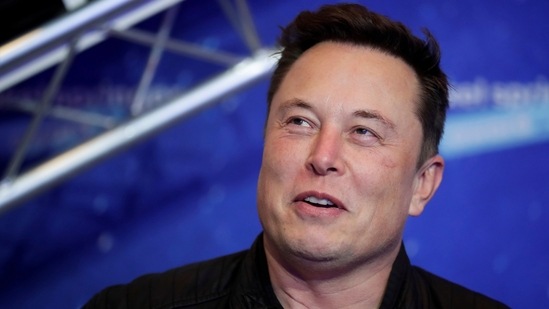 The case revolves around a pair of tweets in which Elon Musk said, "funding secured" for a project to buy out the publicly-traded electric automaker, then in a second tweet added that "investor support is confirmed."