Swiggy, Zomato will collect, pay GST instead of restaurants; Nirmala Sitharaman says this is not a new tax
Sep 17, 2021 08:49 PM IST
The ministry said this is not a new tax. Only instead of restaurants, the food delivery apps will now collect and pay it.
The GST council on Friday discussed the issue of bringing Swiggy and Zomato under GST in detail, finance minister Nirmala Sitharaman said. But there will be no new tax, the finance minister explained. "The specific issue was discussed and any lack of understanding on things like whether the area where the gig office is located will be taxed or whether the area of service will be taxed were addressed. The substance of what has been agreed is that the place of delivery will be taxed. The place where the food is delivered will be the point where tax will be collected by the services like Swiggy and Zomato," Nirmala Sitharaman said. Earlier, the tax was paid by restaurants but now aggregators such as Zomato and Swiggy will have to pay the tax.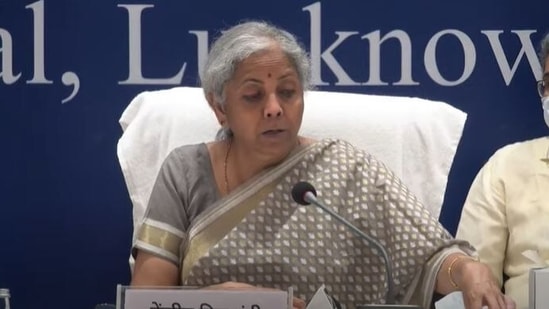 Petrol, diesel not under GST. Sitharaman explains why it was discussed
Will this increase the price of food ordered through the food delivery app? The finance ministry said this is not a new tax. And hence the end-users will not have to pay anything extra. Earlier, restaurants used to collect it but some of them were not paying the GST even after collecting it from the customers. Now, the apps will collect and pay the authorities.
Swiggy and Zomato are now registered as Tax Collectors at Source under GST. The tweak will curb a high level of tax evasion, reports said. West Bengal minister Chandrima Bhattacharya, who attended the meeting on behalf of finance minister Amit Mitra, said the issue has been referred to the group of ministers.
How will this work? The food-delivery apps have restaurants listed from where they deliver food to several locations as orders are placed. According to present practice, the restaurants pay 5% GST on food bills while the aggregators pay 18% GST on the commission it charges the restaurants. If it is just a transfer of collection and payment, then the food prices will not go up, but different food items are from different tax slabs, and not much has been revealed about that.