5 youths prevented from joining militancy: J&K Police
Jan 25, 2023 12:40 AM IST
Security forces first traced these youths and they were subjected to sustained questioning; on their disclosure, it was learnt that these youths were in touch with terrorist handlers in Pakistan through social media to get recruited in terror outfits
Security forces have busted a terrorist recruitment module in the Baramulla district of Jammu and Kashmir being run by Pakistani handlers through social media, a senior police officer said on Tuesday.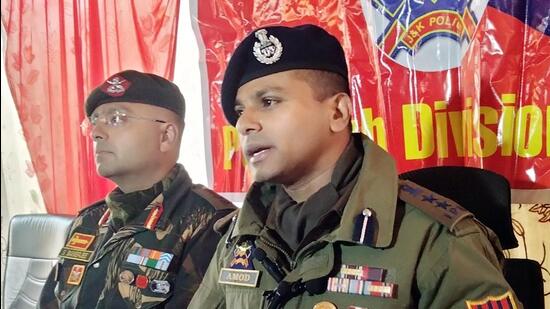 "Five youths, including two juveniles, were rescued from terror folds, counselled and handed over to their parents in the Pattan area of Baramulla district," senior superintendent of police Amod Nagpure told reporters in Pattan, 30 kilometres from here.
"As per information received from reliable sources, it was learnt that some youngsters are being enticed by terror handlers from Pakistan to join terrorist organisations," he said. "The security forces first traced these youths and they were subjected to sustained questioning with the help of their parents. On their disclosure, it was learnt that these youths were in touch with terrorist handlers in Pakistan through social media to get recruited in terror outfits," the official said.
He said the terror handlers were trying to radicalise them. "These boys, all in their teenage, have now been handed over to parents after their proper counselling," he added.