Panjab University to elect faculty deans after 2 yrs; polls on Dec 3
Published on Nov 25, 2022 01:28 AM IST
After taking legal opinion, Panjab University has decided to not let profs above the retirement age to vote this year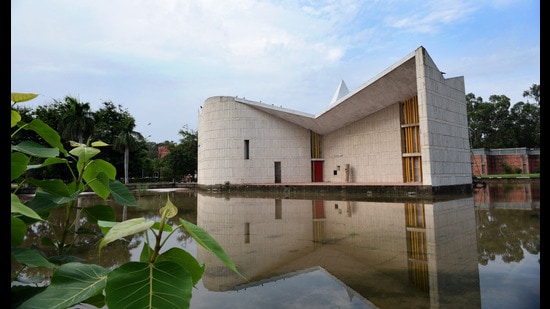 Panjab University (PU) will hold the elections for faculty deans and secretaries on December 3 after nearly two years.
The deans of eleven faculties and secretaries will be elected by senators, added members, professors and heads of departments. The term of deans will end on January 31, 2023.
However, professors above the age of 60 will not be allowed to vote this year, as the varsity has decided not to include them in the list of ex-officio members of their respective faculties.
PU registrar YP Verma, said, "The decision is based on legal opinion obtained on the matter. Moreover, the teachers serving beyond the age of 60 are not allowed to act as chairpersons who are ex-officio members in the faculty."
The retirement age of teachers at PU is 60 and there are nearly 60 teachers at the university who are serving after the retirement age.
Meanwhile, PU senator, Jatinder Grover, said that university teachers on attaining the age of 60 and after getting relief from the courts on their retirement, have never in the past been denied any privilege, including the right to vote in the faculties available to them under the statute of the University.
"Any abrupt change may be tantamount to malafides. We have already represented to the university chancellor recently regarding these malafide intentions of university authorities as it would be a great injustice to senior professors and an attempt not to follow the regulations of the university," he said.
PUTA has also earlier maintained that they will oppose any such move of the university. PUTA president, Supinder Kaur, said, "Excluding our professors from performing academic duties in the various faculties is an illegal act on the part of university authorities. PUTA strongly condemns this violation of PU calender. We will approach vice-chancellor as well as the chancellor of university for corrective action. The same has been done keeping in view the forthcoming elections of deans."
The one-year term of various faculty deans had ended in January 2021 without the selection of their successors — since there was no senate and syndicate in place at that time because of the repeated delays in their election process due to the Covid pandemic. Now, the schedule has been announced after the senate polls were held last year and the syndicate was elected in July.
Why deans are important
Deans preside over faculty meetings, where all academic work, including change in syllabus and new courses are decided. They are also members of committees for Career Advancement Scheme (CAS) promotions and direct recruitment of teachers. Additionally, research degree committees that approve synopsis of students are also headed by deans of respective faculties.