Random Forays: The Loneliness Conundrum and the way out
Jan 29, 2023 02:21 AM IST
The sense of loneliness in each case may well be actual, as in the case of a lone watchman who is compelled to spend long hours in solitude or perceived as with a youngster who feels lonely despite the presence of hostel mates all around him
The number of people who feel lonely or even succumb to loneliness as a major affliction is unfortunately increasing at the rate of knots. The sense of loneliness in each case may well be actual, as in the case of a lone watchman who is compelled to spend long hours in solitude or perceived as with a youngster who feels lonely despite the presence of hostel mates all around him.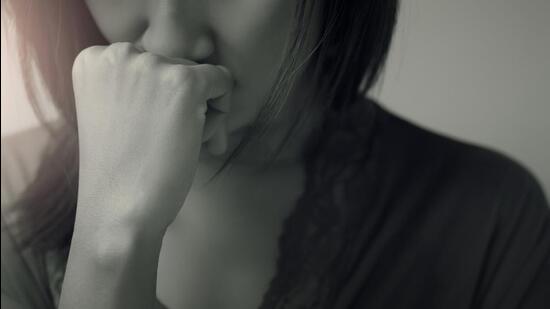 Our ultra-modern world, with all its distractions and diversions has been unable to stem the tide of a collective feeling of being detached and distant from everyone else. Not everyone is prone to feeling this way and some people manage to maintain an upbeat social life with plenty of wholesome conversations in the offing every week. But India's youngsters are falling prey to the loneliness conundrum that makes them feel cut off from the rest of humanity, much like their counterparts in the western world.
A recent encounter with a young CEO enlightened me majorly on this hidden epidemic. This youngster had all that it takes to lead a happy and fulfilling life, but he could not shoo away the cobwebs of his mind, and sank into a state of delusive loneliness. He felt as if the whole world was out to nail him, nab him and destroy him. His parents and his friends did their best to assuage his feelings and make him feel calmer, but to little avail. His habit of overthinking without pause, worsened the situation and he continually felt as if he was in an inescapable whirlpool. His career, his relationships and his burdens all seemed to pile up into a mountain in his mind that was difficult to surmount.
Such a tendency to overthink can probably be overcome by more meaningful conversations with the right people, by indulging in activities to improve physical fitness or sports, by creative sojourns into the realms of music, art, writing, photography et al. Meditation is even more powerful as a method of calming the mind by following a scientific spiritual path and a set of meditation techniques that are structured and documented.
Books have been man's best friends for centuries now, but students now hardly read anything beyond their course curriculum or social media posts. Books can revolutionise the fight against loneliness, depression and overthinking by the good old method of calming the mind and providing an unhurried outlet to the mind.
Conversation or coffee clubs are a great idea as well. As I have often stated in this column, there's nothing as fulfilling as a hearty laugh over a cup of coffee with an old friend, who could even be one's spouse or sibling or parent!
The loneliness of the elderly presents another facet of the problem. All that the elderly want is for someone to sit with them and actually listen to their thoughts. Youngsters who are able to spend meaningful time with their nani-dadi have their hearts in the right place. Not only are such conversations learning opportunities for a receptive youngster, they act as balm for the old soul of the grandparent.
On the other hand, some people just prefer to be alone, but are never lonely. In fact, some of the greatest achievements of mankind have come about as a result of the protagonist having spent quality time working alone or simply writing down or thinking deeply about his or her ideas. Solitude is a spiritual tool as well, although group meditation is even more powerful.
Switching on a screen and bingeing on Netflix might seem to be a great idea when we're alone, but it might actually add to the tendency to overthink and feel lonely. The idea of following a routine which necessitates meeting people in a gymnasium or at a discussion group is an excellent way to stave off the loneliness blues. But to find peace in solitude is also necessary.
The mind is our greatest friend and the mind is also our greatest enemy, said the saint. And ultimately it is the battle within that has to be won. Ameliorating a negative mindset into a positive state will resolve most problems and loneliness too will seem like a distant memory.