Singers from Haryana join race to counter Moose Wala's SYL song
Published on Jun 27, 2022 05:35 AM IST
A fresh debate on the decades old issue sparked within hours after 'SYL' song composed and sung by slain Punjabi singer Sidhu Moose Wala was released on official YouTube account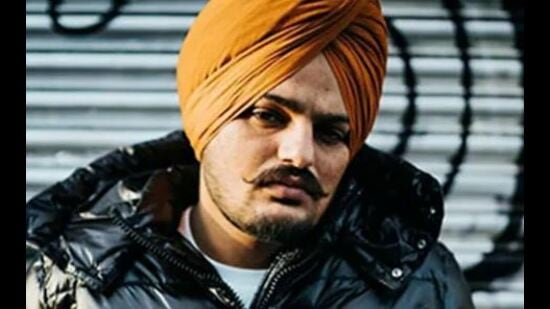 Nearly a year after farmers of Punjab and Haryana unitedly led an agitation against the three contentious farm laws, a war of rhythm and notes on SYL canal waters has taken the two states by storm, bringing the issue back in focus and evoking a huge response from both sides.
A fresh debate on the decades old issue sparked within hours after 'SYL' song composed and sung by slain Punjabi singer Sidhu Moose Wala was released on official YouTube account, which mentioned controversial issues between Haryana and Punjab like SYL and Chandigarh. This resulted in artistes from Haryana countering the Moose Wala's song, which has now been removed from his official account on YouTube.
While Moose Wala's first song released after his murder garnered millions of views within a few hours, some artistes from Haryana also tried their hand to express their anguish in the same way and staking their claims over the Sutlej waters.
Haryanvi singer Masoom Sharma has released a song titled 'SYL-Haryanvi', which talks about Haryana's 50% share in the SYL water. 'Haq Sai Mara SYL' and 'Tipka-Tipka Koni-Paani Aadha Lewange' -- the verses of this song are laced with the visuals of the dry SYL canal, parched and barren land of southern Haryana and state farmers wearing white turbans and twisting moustaches. The song seems to be an attempt to reflect the anger of people of Haryana for dilly delaying in the release of the SYL water despite the orders of the apex court.
The song has clocked nearly 6.5 lakh views in less than 24 hours of the release and has become quite popular among Haryanvi youths.
Expressing the same spirit, another Haryanvi singer Ramkesh Jiwanpur Wala has also released a song on the same theme in response to the song of Moose Wala. The song titled 'Mare Haryana Ka Haq Marna Achi Baat Nahi', is also being widely circulated on social media platforms and has been watched nearly 2.10 lakh times in 24 hours of its official release on YouTube. Some verses of the song and visuals of the farm agitation reflect the emotions of how farmers of Haryana welcomed the people from Punjab during the farm agitation.
Some comments and reviews by the listeners also showed support to Haryana. "Full support to Haryana from Rajasthan Jai Hind," commented a listener.
"Such controversial issues provide an opportunity to the artistes to gain popularity and even monetary benefits by drawing the attention of people, especially the youth. Such songs on burning and controversial issues also provide a chance to them as several songs were released during the farm agitation," said Prof Ramji Lal, former principal of Karnal's Dyal Singh College.
He said the recent development paints a grim picture, which comes months after several stories of harmony and brotherhood between farmers of Punjab and Haryana sharing food and shelter at Delhi borders are still fresh. "People should react to such things very carefully," he added.
Even international boxer Vijender Singh had to face criticism for sharing the song link on his Twitter account and a tweet that mentioned that there was nothing wrong to criticise Moose Wala's song and there was a need to understand the exact meanings as he talks about uniting all the three northern states of Punjab, Haryana and Himachal Pradesh.
Close Story
Terror plot foiled: ATS nabs suspected ISIS operative in Azamgarh

LUCKNOW Ahead of Independence Day, the UP Anti-Terrorism Squad on Tuesday claimed to have foiled a terror plot to target Rashtriya Swayamsevak Sangh workers, after the arrest of an alleged ISIS operative, Sabauddin Azmi, from UP's Azamgarh district. Sharing a press note, ATS officials claimed that Sabauddin Azmi was in touch with ISIS recruiters Abu Umar and Abu Bakar Al-Shami through phone and instant messaging applications.

3 from Delhi arrested for thefts in Navi Mumbai

Investigations into a house break in New Panvel led the Khandeshwar police to a gang of three in Delhi who used to come to Mumbai, stay in hotels, board a train and get down at any station and target closed flats near the stations and return to Delhi. The accused have been identified as Alimuddin Abdul Hameed (47), Sajid Khubanseeb (27) and Mohammad Ramzan Mohammad Haneef (44).

Water level at Barvi Dam rises to 91% after good rainfall in August first week

With the first week of August receiving good rainfall in catchment areas, the water level in Barvi Dam, which supplies water to Mumbai Metropolitan Region, has increased to 91% from 78%, which was the level in July last week. The officials of the dam claimed that if the rainfall continues in the coming days, the dam will get its full storage.

Moharram processions peaceful across U.P., stray violence in Bareilly

Lucknow Amid apprehensions of communal and sectarian clashes, the state police on Tuesday managed to ensure by and large peaceful Moharram processions in different districts, including Lucknow. The Moharram processions were taken out peacefully from August 1 and 9 but there were major apprehensions of law-and-order problem in the backdrop of back-to-back incidents of violence after Friday prayers in June earlier this year in Kanpur, Prayagraj and eight other districts.

'Blatant lies': Bihar BJP leaders blast Nitish Kumar for breaking ties

Senior Bharatiya Janata Party leader Ravi Shankar Prasad on Tuesday lashed out at Janata Dal (United) president Nitish Kumar for breaking ties with the National Democratic Alliance and joining hands with the Rashtriya Janata Dal to form a new government in Bihar. Stating that JDU won the 2019 Lok Sabha elections in the name of Prime Minister Narendra Modi, Prasad said the tally of JD(U) MPs also increased to 16.
Personalise your news feed. Follow trending topics