Delhi extends lockdown, allows construction and manufacturing. Conditions apply
Updated on May 29, 2021 10:24 PM IST
Delhi extends Covid-19 curfew till June 7; allows construction and manufacturing industries to operate in designated industrial areas.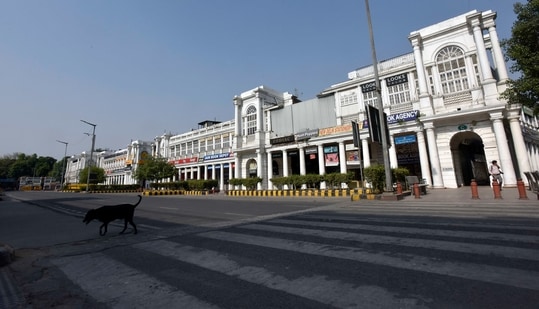 The Delhi government on Saturday further extended the lockdown-like measures in the national capital till June 7 and allowed industries within the industrial estate to operate under certain conditions. The Delhi government said that the decision to extend the measures have been taken to arrest the positivity rate and break the chain of the transmission of the virus.
Covid-19: Delhi traders demand opening of markets in phased manner
The Delhi government allowed operations of manufacturing or production units within closed premises in approved industrial areas along with construction activities within their work sites. It also said that the owners of these manufacturing or production units as well as the owners, contractors and employers of these construction activities shall be responsible for ensuring strict compliance of the directives mentioned in the order.
"The situation of Covid-19 in NCT of Delhi has again been reviewed and observed that, though the number of Covid-19 patients and positivity rate is declining, the situation is still precarious, therefore, in order to contain the spread of virus and to further break the transmission chain, curfew needs to be extended for another week in the territory of NCT of Delhi (except for essential activities / services), permitting reopening of certain prohibited activities in a phased manner in areas outside the containment zones for overall well-being of the people of NCT of Delhi," the order said.
The Delhi government said that it will gradually reopen the national capital in a phased manner in order to avoid another outbreak. The curfew will continue till 5am morning June 7. During the lockdown-like measures, unnecessary movement of people and vehicles are barred. All essential activities which were previously allowed in the earlier weeks of lockdown will be allowed in the latest phase as well.
Delhi's positivity rate is currently at 1.19% as the Capital recorded 956 fresh cases on Covid-19. It is the lowest number of cases Delhi has recorded in the last two months. The last time Delhi recorded less than 1,000 cases was March 22 when the Capital reported 888 cases.
The death toll in the city reached 24,073 with 122 fresh fatalities. Delhi has recorded 1,424,646 cases so far and currently has 13,035 active cases. The Capital tested 80,473 people in the last 24 hours out of which 56,559 tests conducted were RT-PCR. Delhi's tally of recovered people has reached 1.38 million-mark.
Despite the fall in the number of cases, Delhi health minister Satyendar Jain on Saturday asked people not to lower their guard.