Gurugram: Applications for occupancy certificate come down in November
The department said that on an average they received 150 applications for an OC in a month, but the number of applications in November came down to almost half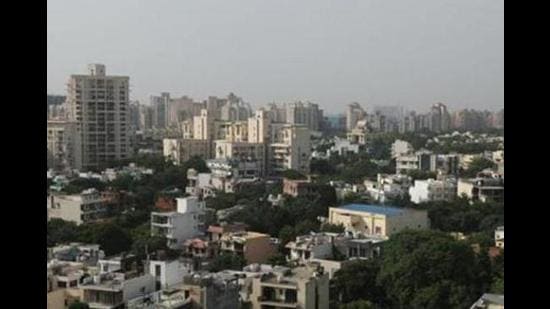 Published on Dec 02, 2021 12:41 AM IST
htreporters@hindustantimes.com
The department of town and country planning (DTCP) on Wednesday said that the number of applicants seeking an occupancy certificate (OC) for their properties has gone down considerably after it started a drive against building plan violations on November 10 this year.
The department said that on an average they received 150 applications for an OC in a month, but the number of applications in November came down to half.
An occupancy certificate is obtained by property owners to get power, water and other basic amenities. It signifies that a house is fit for living.
"We carried out an analysis of the past three months and found that in September the number of applications was 160 and 155 in October, but in November the number came down to only 80. The applications went down particularly after November 10, when the cancellation of OCs started," said RS Bhath, district town planner (enforcement).
DTCP officials also said that this was the first time the number of OC applications in a month has dipped so low. They said that it was possible that many contractors, who primarily build floors, delayed the applications to escape scrutiny while expecting the drive against building plan violations would slow down in the coming weeks.
"The action against building plan violations after obtaining OC will continue. No one will be allowed to make illegal additions to their existing structures," said Asish Sharma, assistant town planner (enforcement).
Close Story