Vocational teaching on ODOP model in new U.P. secondary schools
Published on Aug 25, 2022 10:48 PM IST
The amended guidelines of U.P. Board for granting recognition to secondary schools say the schools will need to start courses of vocational trade on their campuses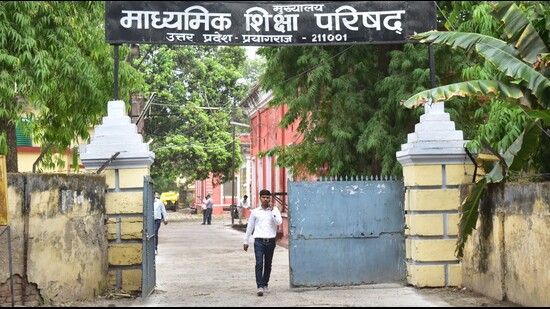 Vocational education will now be given to students of classes 9 to 12 on the model of "One District, One Product" (ODOP) in new schools applying for recognition from U.P. Board.
The amended guidelines of U.P. Board for granting recognition to secondary schools say the schools will need to start courses of vocational trade on their campuses keeping in view the requirement of their own particular area where the institution is located and the possibility of employment akin to ODOP where in each district of the state has been identified for its indigenous produce which are then being encouraged, say U.P. Board officials in the know of things.
The provision has been duly included in the new school recognition granting policy of the U.P. Board, which is formally known as Uttar Pradesh Madhyamik Shiksha Parishad, and which it has made available on its official website www.upmsp.edu.in.
Secretary, U.P. Board, Divyakant Shukla while confirming the move said, "Anyone wishing to give any suggestion for addition or amendment in this proposed new revised system can do so through an e-mail sent on upmsp@rediffmail.com by August 28."
The guidelines, a copy of which is with HT, also specifies that the schools will need to establish links with nearby workshops, industries and companies for providing practical knowledge of the trade to students in which they are being offered the training.
Earlier, there was no compulsion on schools to go for agreements with industry or companies. Not only this, earlier schools just needed to teach any one trade subject out of the various options provided by the U.P. Board.
But now, two different job roles (trades) related to any two sectors will have to be taught by these schools. For this, it will also be mandatory to provide the necessary equipment, work sheds, materials and instructors from their own resources, officials made plain.
The board has made this change keeping the provisions of the new National Education Policy (NEP)-2020 with a view to promoting vocational education so that a proper environment can be created for skill development of the students as per needs of various regions.
For example, if a school takes recognition in Varanasi, it will have to teach the trade of embroidery or textile design because there is a big business of Banarasi sarees in the region and there will be more employment opportunities in it.
Tourism and hospitality could be taught in Agra because there is a lot of potential in tourism due to the Taj Mahal. Similarly, subjects like baking and confectionery, animal husbandry, photography, bee keeping, dairy technology, crop protection service, seed production technology, etc could also be started by these schools.