Elderly couple murdered in house in Ghaziabad
Published on Nov 23, 2022 12:03 AM IST
"The house where the double murder took place is in the name of Ibrahim's first wife. They have been living separately for the past several years and later the victim married Hazra with whom he has one daughter who stays in the same house with her seven children. Her husband is presently in jail in a theft case. There were 10 persons in the house at the time of the double murder," said Iraj Raja, superintendent of police Ghaziabad (rural)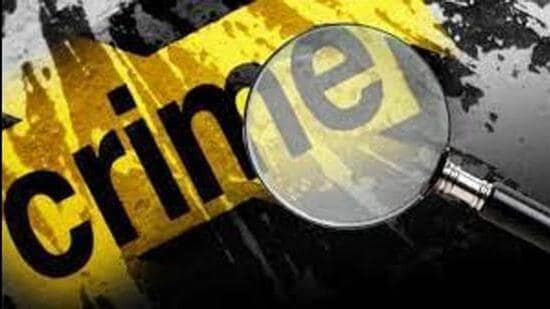 An elderly couple was allegedly murdered in their house by unidentified suspects on late Monday night at Daulat Nagar locality in Ghaziabad's Loni, police said on Tuesday. Senior police officials who inspected the scene of the crime said that the couple seemed to have been strangled to death.
The police said that the victims have been identified as Ibrahim Khan (65), and his second wife, Hazra Khan (52).
"The house where the double murder took place is in the name of Ibrahim's first wife. They have been living separately for the past several years and later the victim married Hazra with whom he has one daughter who stays in the same house with her seven children. Her husband is presently in jail in a theft case. In all, there were 10 persons in the house at the time of the double murder," said Iraj Raja, superintendent of police Ghaziabad (rural).
The police said that athe dditional director general, the inspector general and the senior superintendent of police visited the house after receiving the news of the double murder.
The police said that the murders came to light around 8am on Tuesday when they received a call on the police emergency number.
"We have inspected the scene of the crime and are investigating the motive behind the murders. The belongings in the house were found intact. Ibrahim worked as a scrap dealer. We have formed teams and are investigating all probable angles, including personal enmity," said Muniraj G, senior superintendent of police, Ghaziabad.
The police suspect that the murders took place late on Monday night.
Ibrahim's daughter Rahima (who goes by the single name) and lives in the same house said that she had gone out to fetch milk and after returning home at around 7am, she found both her parents dead.
"My father had no clothes on his body and I found him lying on the floor. I tried to wake him up as he had health complications but he showed no signs of life. My mother had a noose around her neck and she was lying outside the room. I called our neighbours and then informed the police," Rahima said.
The police said that they have registered an FIR for murder at Tronica City police station against unidentified suspects and investigations are underway.