Inquiry ordered against two Noida cops for drunken brawl
Published on Nov 23, 2022 12:33 AM IST
Noida: Two Noida police officials deputed at the Sector 49 police station have been sent to police lines and a departmental enquiry has been initiated against them after a video of them engaging in a brawl with restaurant staff went viral on social media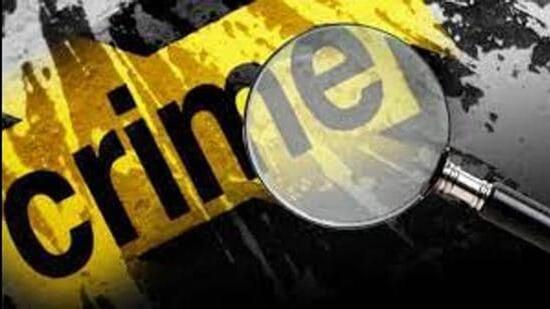 Noida: Two Noida police officials deputed at the Sector 49 police station have been sent to police lines and a departmental enquiry has been initiated against them after a video of them engaging in a brawl with restaurant staff went viral on social media.
In his complaint, Bhagat Singh, owner of Dhannuram sweets in Sector 41, stated that on Monday night around 9.30 pm two policemen who claimed to be posted at Sector 49 police station came to the eatery. The restaurant owner filed a complaint that the two did were under the influence of alcohol and refused to pay their food bill. They then stated a fight with the staff and claimed that some food item was not made well.
"The two seemed to be heavily drunk. They ordered different types of sweets initially and at the end ordered 'Chena toast'. When my staff asked for the payment, they got into a fight and hit me as well and tore my clothes," Singh said in his complaint.
The viral video of the incident shows the two men abusing the restaurant staff. One of them takes out his mobile phone to make a call and the enraged men start hitting him and throw his phone. The staff then force the two men outside. Another restaurant staff tries to intervene and stop the fight, but the two groups continue to bicker.
According to the police, the two constables of Sector 49 Police Station have been identified as head constable Ravindra and constable Pushpendra.
"Both officials have been identified from the video footage. The two were having food at a restaurant in Sector 41 under the Sector 39 Police Station area. Some food item was rancid and they complained to the restaurant staff, which escalated into an argument. The two police personnel then abused two staff members of the restaurant," Additional Deputy Commissioner of Police Noida Ashutosh Dwivedi said.
He added that a report in this connection has been sent from ACP-3 to DCP Noida. The two have prima facie been found guilty and have been sent to police lines. An inquiry has been instituted against them under ACP Sushil Kumar and further legal action will be taken based on the enquiry report, the ADCP said.