Now, Ghaziabad woman claims her hair was cut by 'shadow'
Published on Aug 02, 2017 10:24 PM IST
Similar incidents have been reported from Delhi and parts of Haryana over the last two weeks.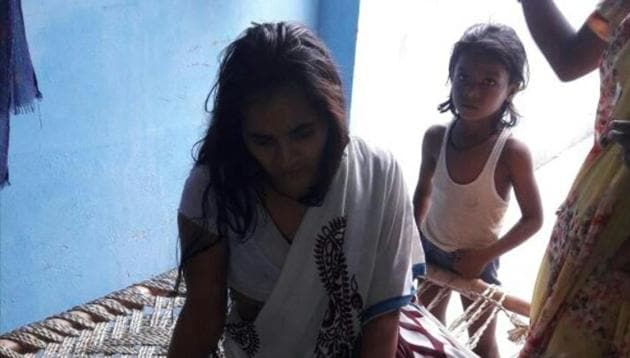 A 24-year-old woman from Loni town of Ghaziabad on Wednesday claimed that her hair was chopped off by a 'shadow' after she returned home after collecting her children from school.
Similar incidents have been reported from Delhi and parts of Haryana over the last two weeks. Women in most of these instances have claimed that their hair was chopped off mysteriously. More than 15 such incidents were reported in Haryana's Mewat.
The police have been alerted and police post officials in Loni have been told to not allow any "rumour to spread" in the coming days.
According to the police, Usha Devi returned home around 1.30pm and was changing her children's clothes when the alleged incident took place.
Also Read: Mysterious hair chopping continues: After Haryana, panic in Delhi village
"The woman said she saw some shadow and she fainted from fear. When she regained consciousness, she found her hair chopped cut from several parts and the bunch was found next to her. She immediately informed her family members about the incident. A scissors was also found some seven to eight feet away from her," said Durgesh Kumar Singh, circle officer, Loni.
Soon, hundreds of locals gathered outside Usha Devi's house curious to know more about the incident.
"We inquired whether she had any history of illness, but the family said there was nothing. However, we have instructed all our police posts to take care that such incidents don't create a panic. We have also asked them to speak to people so that they do not get carried away after hearing about the incident on Wednesday," Singh said.
Also read: Boogeyman or conspiracy? Women's hair being chopped off across Haryana, NCR
The incidents seem to have spread beyond Haryana and NCR. Reports of 'hair chopping' have also surfaced in several villages of Morena district of Madhya Pradesh, where four women complained that someone was cutting off their hair while they were sleeping at night.
Rumours, ghost stories and suspicions of witchcraft are being bandied among villagers, while women have been advised to tie their hair while travelling.
The incidents so far have been blamed on several 'culprits' – strange-looking men, a woman dressed in black and even a cat which took the shape of a woman.
Close Story
Personalise your news feed. Follow trending topics