Architectural style of Gorakhnath temple likely to be part of new rly stn
Jan 25, 2023 12:42 AM IST
Blueprint ready for the revamping of Gkp railway station; to be presented before the rly board in a week
The architecture and design of the Geeta Press and the Gorakhnath temple, two famous landmarks of the Gorakhpur city, have been highlighted in the blueprint drafted by the consultancy agency for the revamp of the Gorakhpur railway station.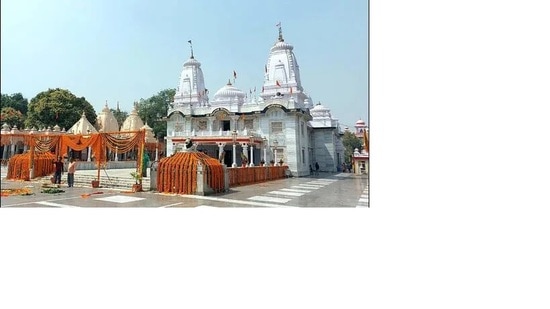 The blueprint is likely to be presented before the railway board members for approval next week in accordance with the plan of the railway authorities to transform the Gorakhpur railway station into a world class railway station.
According to reports, the consultancy agency has designed the blueprint as per Prime Minister Narendra Modi's call for depicting the local culture and heritage in the model of the railway station.
Chief public relations officer of NER, Pankaj Kumar Singh, confirmed that keeping in mind the projected demand for the next fifty years, some major railway stations were being redeveloped and a consultant had been appointed for planning the future look of Gorakhpur station.
He further said the security cover of the railway station would also be strengthened, the number of exit and entrance gates could be reduced. CCTV cameras have already been installed at each platform and no vehicle would be allowed for more than four minutes of halt at the railway station.
Sources said under the plan for revamping, space will be created for construction of food plaza, waiting lounge, amusement centre and free Wi-Fi service for facilities of passengers. Apart from it, the railway station will be equipped with solar lights and a rainwater harvesting plant has also been included in the plan.