HC stops funding of 609 Bihar madrasas pending inquiry into grant
Jan 25, 2023 03:32 PM IST
The madrasas in Bihar face probe over the release of grant-in-aid on the basis of forged documents and the high court sought its completion in four weeks
The Patna high court has directed the Bihar government to complete a pending inquiry into the release of grant-in-aid to 609 madrasas on the basis of forged documents within four weeks, submit a report and discontinue the grant until then.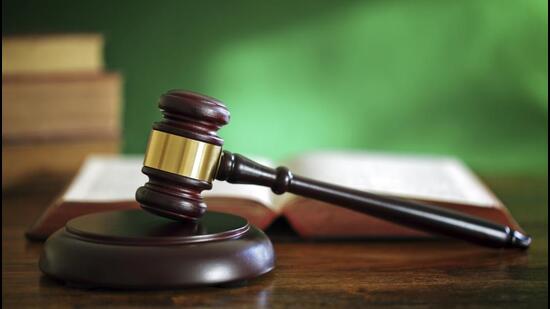 A division bench of chief justice Sanjay Karol and Justice Patthar Sarthy on Tuesday directed the additional chief secretary (education) to file an affidavit within two weeks on "whether these educational institutions are fulfilling the criteria; have requisite infrastructure as stipulated under law and more specifically under the Madarsa Act and the regulations framed thereunder and the remedial action, if required, taken or not."
It fixed February 14 as the next date for the hearing of the case. The court said there are over 2459 educational institutions registered under the Madarsa Act.
It directed the state police chief to ensure that an investigation related to a First Information Report already registered is expedited and the latest status report is placed on record through an affidavit within two weeks.
"...the pendency of the present petition shall not come in the way of the authorities taking appropriate action in accordance with law, be it of cancelling the registration of the educational institutions; stopping the grant and/or initiating disciplinary proceedings against erring officials."
It asked the government to ensure that no child suffers as a result of the closure of such educational institutions, be it on account of non-release of grants-in-aid or non-compliance to the statutory provisions. "Every child up to a particular age has a constitutional and statutory right of being educated," said the court.
The court said the government has been releasing funds to educational institutions since 2013. It added it was only on account of the court's directions pursuant to the filing of a petition by Md Alauddin Bismil, the government has taken remedial measures.
"It was only after the orders passed by the Court that a fact-finding inquiry was initiated by the government by constituting a three-member committee on July 1, 2020, which, in turn, submitted its report on July 17, 2020, finding the letter leading to the grant of aid by the government to be forged. It recommended withdrawal of the same to 88 educational institutions confined only in one district - Sitamarhi and registering an FIR in this connection," the court said.
A three-member committee was constituted last year for verifying the status of 609 educational institutions, which get grants-in-aid.
The court said the government was shying away from placing on record the result of the inquiry. "All it said was that reminders have been sent to the DMs [district magistrates]. This is no explanation for not getting the inquiry completed within a time-bound period, more so when the government itself, way back in the year 2020, cancelled the grant in relation to at least 88 educational institutions and that too in district Sitamarhi alone."