December downpour gives Pune rainfall in every month of 2021
The streets of Pune resembled a hill station on Wednesday as the city was enveloped in fog and experienced rainfall throughout the day, making it an exceptional year for Pune, as it has received rainfall in all 12 months of 2021, starting from January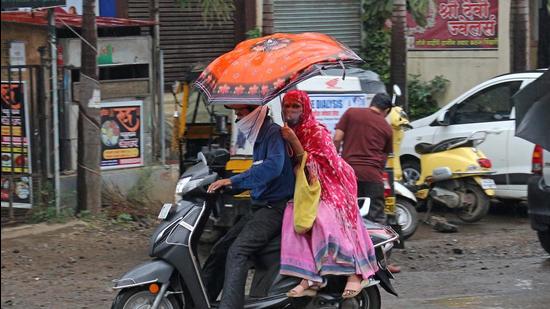 Published on Dec 02, 2021 01:02 AM IST
PUNE The streets of Pune resembled a hill station on Wednesday as the city was enveloped in fog and experienced rainfall throughout the day, making it an exceptional year for Pune, as it has received rainfall in all 12 months of 2021, starting from January.
As per the weather department, December rains are unusual for Pune.
On Wednesday, Shivajinagar reported 16 mm of rainfall till 5:30 pm and had increased to 33.8 mm till 8:30 pm.
On Wednesday, maximum temperature during the day was 19.4 degrees Celsius and the minimum temperature was 17.3 degrees Celsius.
India Meteorological Department (IMD) officials said that this year Pune city has received rainfall every month with some extreme and intense rainfall events.
Pune city received its fourth-highest 24-hour December rainfall on Wednesday, since 1996.
It is very likely that the monthly rainfall for December will be the highest so far, as rains will continue for the next few days, said IMD officials.
Due to continuous showers, many parts of the city reported waterlogging which caused traffic congestion throughout the day.
Anupam Kashyapi, head of weather forecasting at IMD Pune said that the ghat regions may receive isolated heavy rainfall.
"Gusty rainfall is likely in the city. On Wednesday there was a five to six degrees Celsius drop in maximum temperature. During the day the cooler vibe sustained. Areas of the city may experience shallow fog early in the morning which may restrict visibility, partially. From afternoon of December 2 the weather is likely to improve," said Kashyapi.
Post-monsoon cyclone coming?
A low pressure area lies over the central parts of the Andaman sea. It is likely to move west-northwestwards and concentrate into a depression
over southeast and adjoining east-central Bay of Bengal by December 2.
"It is likely to intensify into a Cyclonic Storm over central parts of the Bay of
Bengal during the subsequent 24 hours. Subsequently, it is likely to move northwestwards, intensify further and reach near north Andhra Pradesh– Odisha coasts around December 4 morning. This will be the first post monsoon cyclone this year," said IMD officials.
Along with this , a cyclonic circulation lies over Southeast and adjoining eastcentral Arabian sea and a trough in lower levels runs from this cyclonic circulation to Kutch which is resulting in rainfall in parts of Maharashtra.
"Konkan and Goa and central Maharashtra received isolated heavy rainfall in 24 hours. From December 2, the rainfall activity in the state is likely to reduce," said Kashyapi.
Close Story