G20 meetings in Pune: SPPU campus to remain closed for general public on January 16-17
Jan 15, 2023 10:26 PM IST
Due to the G20 meetings beginning in Pune on Monday, a workshop will be organised on the campus of Savitribai Phule Pune University (SPPU)
Due to the G20 meetings beginning in Pune on Monday, a workshop will be organised on the campus of Savitribai Phule Pune University (SPPU). So, for two days (January 16-17), entry will be prohibited to persons who do not have any authorised work on campus.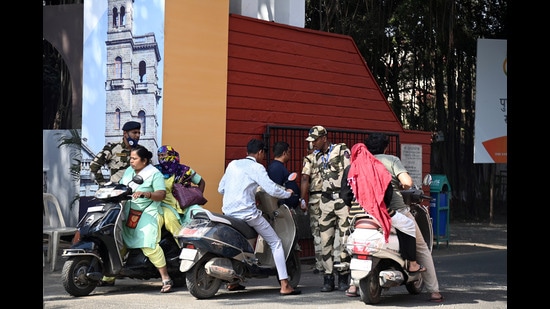 According to information provided by the SPPU administration, the academic department will be closed on Monday after working from 8 am to 1 pm The main route running across the university's campus from the main gate to the main building will be off-limits to the general public.
A workshop on 'Financing of Cities of Tomorrow' will be held by Asian Development Bank (ADB) at SPPU on Monday afternoon. The workshop will discuss relevant themes pertaining to technical and managerial capacity needs to build the cities of tomorrow, Investors' considerations in increasing private financing and the financial capacity needs of cities of tomorrow.
"Police officers will conduct security checks at the university's three entrances: the main entry gate, the Inter-University Centre for Astronomy and Astrophysics (IUCAA) gate, and the General Joshi entrance gate. As a result, in order to enter the university on Monday, each and every person must have a valid ID card," said Prafulla Pawar, SPPU registrar.