Railway quarters at Pune's Hadapsar station to be relocated
Considering that the narrow access road, small entry gate created inconvenience for passengers travelling from Hadapsar railway station, the Pune railway division will remove the railway quarters that is housed right in front of the station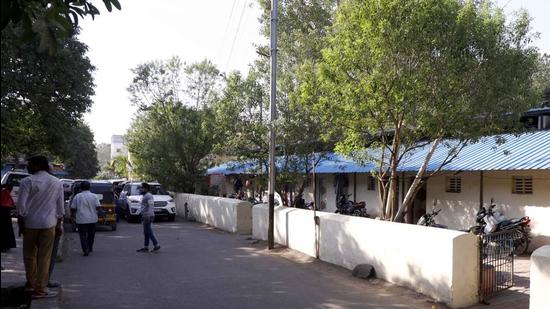 Published on Dec 02, 2021 12:29 AM IST
Considering that the narrow access road, small entry gate created inconvenience for passengers travelling from Hadapsar railway station, the Pune railway division will remove the railway quarters that is housed right in front of the station. The road will also be widened resulting in less traffic congestion.
Talking about the issue the Pune divisional railway manager Renu Sharma said, "The development work of the Hadapsar railway station is currently underway. We are aware of the passengers' issues, as a solution, we will remove the railway quarters in front of the main entrance gate. There are plans to start more train operations from here and for that good passenger amenities in and around the railway station are necessary,"
The Hadapsar (Pune) to Hyderabad (train no. 07013) is scheduled for departure on every Sunday, Tuesday and Friday at 3.30 pm. While the same train returns to Hadapsar on Monday, Wednesday and Saturday. Passengers start arriving at 2.30 pm or even earlier as they have trouble locating the station which is located quite inside from the main Mundhwa road. The auto stand outside the station and the railway quarters makes it impossible for commuters to navigate.
"I had gone to drop my sister who was set to board the Hyderabad train last week. We were afraid to miss the train as there was a lot of traffic congestion outside the railway station. The road is narrow, and hundreds of passengers come along with someone to drop them, then there are autos and other vehicles that add to the woes. If the railway quarters are removed then it will be beneficial for the passengers and more train operations can start from here," said Amit Annal a passenger.
Close Story