5 major challenges to Modi's Make in India
There was a fire at the venue of the Make In India Week in Mumbai, and some news reports wondered if it was an inauspicious signal.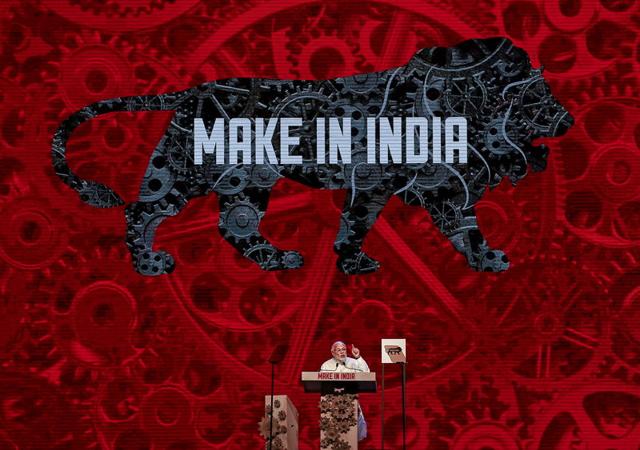 Updated on Feb 16, 2016 07:46 PM IST
Hindustan Times |
Narayanan Madhavan
There was a fire at the venue of the Make In India Week in Mumbai, and some news reports wondered if it was an inauspicious signal. On the contrary, it is possible to argue that the world's first Industrial Revolution nearly two centuries ago was powered by fire, as coal burnt to give energy that moved machines. But beyond these symbols lie hard tests for Prime Minister Narendra Modi's attempts to make a manufacturing power.
At the core of this lies an ambition to create 100 million new jobs in India by 2022, with 720,000 temporary jobs to be created over the next one year.
India may rejoice that it is overtaking China as the world's fastest growing major economy, and the fact that rising wages across the Himalayas spell opportunities for a Make In India surge in local factories. However, the scenario is more complicated than that. There are five major challenges that loom for Modi's mission that are not easy to surmount. And that might mean a baptism by fire. Here they are.
1.Where is the money? – India needs funds to build industries, which in turn need infrastructure, which is in itself in short supply and requires more finance. The Make In India week is happening at a time the Supreme Court wants to know about the pile-up of bad loans in India's banking system which is not in a position to lend much unless its balance sheets are cleared. State-controlled banks are neck-deep in losses after making provisions to cushion bad loans. If the government pumps in more to save them, it would have less to spend on infrastructure. India's bad loans total R 443,000 crore, most of it from the corporate sector, which is hardly in a position to take up massive investments. That would leave foreign direct investment (FDI) as the best bet, but that cannot come in big doses unless other issues are resolved, especially in the ease of doing business. A bankruptcy law to enable smoother shut-down of companies is yet to be passed.
The government is said to be wooing oil-rich Gulf countries to participate in the R 40,000-crore National Investment and Infrastructure Fund. Amid a global fall in oil prices, there may be caution all around. Most of the investment projections being made are considering a longer term.
2.Robots block the way: You can start manufacturing in India, but will they create jobs that last? India's public sector companies erected by Prime Minister Jawahar lal Nehru in the 1950s were cocooned in protectionist policies. In the new scheme of things, can India look for human employment on a large scale when robots may take over manufacture worldwide -- and still stay competitive?
Vivek Wadhwa, Stanford University fellow who is at the forefront of alerting the world on the robotic threat, told the BBC recently that it was now "indisputable" that a new kind of industrial revolution was in the offing – one that won't require many humans. "In a decade or two you'll find that robots and artificial intelligence can do almost every job that human beings do. We are headed into a jobless future," he says. Scary? Just think of Google's self-driving cars – and the fact that your smartphone is now good enough to be an ECG machine on the basis of an app. (Small consolation: some jobs may be had in making robots. Tata Motors is perfecting one, expected in under two months. It was showcased, somewhat ironically, at the Make In India event)
3.Don't forget the unions – What do Maruti, Nokia, Ford and Hyundai have in common? All have had had strikes and protests in India at their manufacturing plants in the past two years alone. Unlike in China, where a communist government can (strangely) keep workers in control and wage costs in check, India has labour laws and organised unions that can hinder smooth expansion. It is not easy for the Modi government to change laws to make a dramatic impact.
The Congress-affiliated Indian National Trade Union Congress controlled more than 33 million workers as of two years ago.The BJP-friendly Bharatiya Mazdoor Sangh (BMS), controlled 17 million. Communist party-run unions had 20 million on their rolls.
4. Slow train to skills: A report by consulting firm Ernst & Young said in 2012 that India lags far behind other nations in imparting skills training to its workers. Not too much has changed since then. While engineering colleges mushroom, the same cannot be said of industry-specific technical skills for shop floors. A major effort has got underway under the National Skill Development Corporation (NSDC), but this needs time to develop.
The government's Economic Survey said last year that the skilled workforce in India is counted at a mere 2%, while the NSDC estimated a need for 120 million skilled people in the non-farm sector– which would make it 10% of the population at current levels. Dearth of vocational education facilities and lack of training facilities are a key part of India's industrial landscape.
5. Research needs overhaul: India's industry has grown over the past six decades either through pampered public sector companies or through domestic industries enjoying access to a market protected by customs duties. Long-term competitiveness now required in an open global environment needs huge investments in research and development. While India is home to R&D facilities for many global companies, Indian companies have been slow to embrace R&D. Groups like the Tatas and Mahindras are bucking the trend now, but they are toddlers in a global landscape. Indian companies now need to dovetail their efforts with the state-run Council of Scientific and Industrial Research, which has historically led R&D in India with its 38 national laboratories and more than 13,000 scientific personnel. But CSIR is seen as a slothful bureaucracy. Can huge cultural gaps be overcome to create productive research?
Close Story
Personalise your news feed. Follow trending topics