Three years of Modi govt: Not all is well with India's power sector
Updated on Jun 12, 2017 08:04 PM IST
Being a power surplus nation doesn't mean India produces more power than it needs. It means the country's capacity to generate power is now more than what is demanded, which is in turn is determined by access to electricity and ability to pay for it.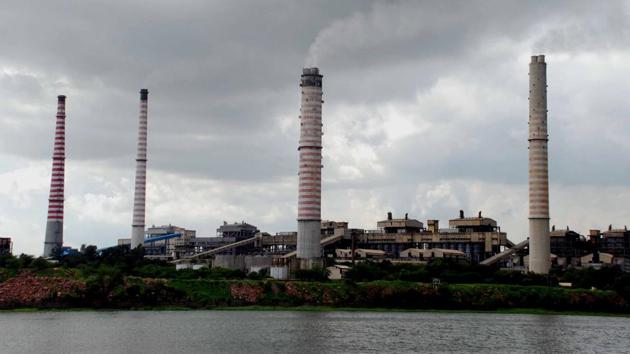 In the three years that it has been in office, the NDA government believes it has done a good job in managing the country's power sector. The rural electrification network has expanded rapidly, ensuring supply to three-quarters of 18,000-odd villages that had no access to electricity earlier. Coal supplies have been streamlined and made more efficient. The Centre's success in getting state governments to take over some of the debt of the power distributors in their respective territories has helped many discoms turn financially viable for now. Prime Minister Narendra Modi's push for widespread adoption of LED bulbs and solar power has been a big help in energy conservation
These are no mean achievements, for which credit must go to Union power minister Piyush Goyal. Perhaps, that's the reason he was the master of many ceremonies held over the past weeks to celebrate the three years of the Modi government.
Underneath these achievements, however, lie many challenges — the biggest of which relates to India's newly acquired tag of being a power-surplus country that now exports electricity to its neighbours. Having surplus power doesn't mean India produces more power than it needs. It means the country's capacity to generate power is now more than what is demanded. Demand is in turn determined by access to electricity and the ability to pay for it. If access is limited and the price of electricity is prohibiting, then you could end up with surplus power even though the need is more than what is generated, or can be generated.
How did this happen?
Through the past three years, the capacity to generate power increased 8.6% annually, while demand for power grew just 4.4% every year. During the 10 years of the UPA government, demand for power had grown at an annual pace of 6%.
The impressive growth in capacity additions came on the back of expectations that the demand for electricity will grow faster as the economy does better and the NDA government comes good on its "power for all" promise. Neither of the expectations has so far come true.
While the village coverage numbers under the rural electrification programme – Deen Dayal Upadhyaya Gram Jyoti Yojana (DDUGJY) – look impressive, data on household access tells a different story. Of the 45 million households that the government plans to provide with access to electricity by December 2018, only 0.7 million – or just about 2% -- have been covered so far. And for those who already have access to electricity, in villages as well as cities, 24x7 power availability is still a distant reality. Commercial demand for power has been subdued because the economy hasn't really taken off.
Making it worse, distribution companies across states have had to battle a huge burden of debt – created by the gap between what they pay to procure electricity from power producers and what they recover from end users. The former is largely determined by the costs of what goes into producing power, while the latter is often guided by political compulsions.
The UDAY (Ujwal DISCOM Assurance Yojana) scheme may have helped cut a part of the estimated Rs 400,000 crore debt accumulated by the state distributors, but it is anything more than a stop-gap arrangement. The really challenges remain unaltered.
Free or subsidised power wins votes, but adds to the financial vulnerability of power distributors that are mostly government-controlled. A bigger concern in today's context, however, lies in the lack of transparency and a coherent framework to deal with tariff fixation.
A recent Supreme Court order, which set aside compensatory tariff awarded to two leading private power producers in the country – Adani Power and Tata Power – on account of increased costs of imported coal, has put the spotlight on the scale of the problem of regulatory ambiguity.
In the absence of an adequate resolution of issues around tariff compensation, long-term power purchase agreements and clear regulatory guidelines, the power sector is actually slipping into a crisis. Losses widened for most power producers through the quarter-ended March 31; several of them have cut production or shut down plants; some have retrenched employees or are unable to pay their salaries on time. To escape the burden of huge debt and stressed assets, some of them want to sell out, but aren't finding buyers.
There is no one who wants to invest in India's conventional energy sector today. And that is not good news. Because when the economy turns around, when village coverage extends to electricity reaching every household and when people have enough money to pay for the electricity they want, there may not be enough power generated in the country.
Rajesh Mahapatra is chief content officer, Hindustan Times.
Follow the author on Twitter @rajeshmahapatra
Personalise your news feed. Follow trending topics