How each of us can help clean the air in Delhi
Published on Nov 23, 2015 06:45 PM IST
It is always someone else's car fouling up the air or someone else's waste choking up the neighbourhood.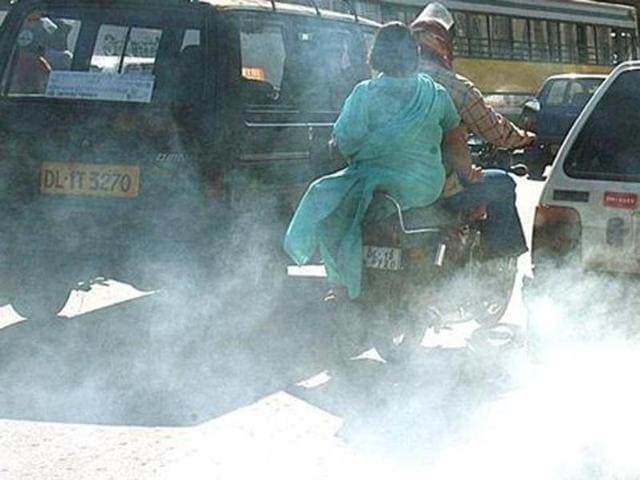 The Centre, the civic agencies and the AAP government in Delhi rarely converge. But for the cause of a cleaner Capital, CM Arvind Kejriwal and city's three mayors came together. Last Monday, they launched the Swachh Delhi app for citizens to click and upload photos of garbage heaps so that authorities could clear such dumps in a weeklong cleanliness initiative.
Promoting the campaign on the radio, Kejriwal said the trash and the mounds of construction debris piling on the streets were an eyesore. What the CM didn't mention was how these waste dumps were also choking us.
A research released by the Johns Hopkins Bloomberg School of Public Health on November 18 found that higher levels of coarse particles in the air was leading to an increase in cardiovascular-related hospitalisations such as for heart attacks in people 65 and older in the United States.
The researchers said this was so far the strongest evidence to show that coarse particulate matter (sized 2.5 to 10 microns in diametre) released into the air from construction projects among other things were extremely harmful for humans. Until now, the pollution studies had focused only on smaller particles released from automobile exhaust or power plants that could damage the lungs and enter the bloodstream.
If construction dust is a killer, Delhi must be very worried. Our city has an amazing appetite for the brick and mortar. Delhi generates at least 4,000 tonnes of construction debris every day and only 10% of it is recycled. The rest is dumped just anywhere. Today, much of Delhi's soil is made of construction dust. And, as Johns Hopkins research shows, it doesn't just sit on the ground.
Not only construction waste, almost 10% of the 10,000 tonnes of garbage Delhi generates every day ends up on its streets. It either lies on the roadside, clogs drains in the monsoon or is burnt somewhere. If the mid-morning air around you smells of something burning, it is certainly from a pyre of garbage and leaves in the vicinity. For residents, this is the quickest way of getting their trash out of sight. For sweepers who are supposed to carry garbage and garden waste to the community dumpsters or a composting pit, it is simply less work.
Common discards such as synthetics, plastics, metals, and packaging material emanates poisonous chemical compounds and gases such as dioxins, arsenic, lead, mercury, furans, carbon monoxide, nitrogen oxides, sulphur oxides and hydrochloric acid. Inhaling this smoke can cause irritation or trigger an asthma attack. Long-term exposure can lead to respiratory problems, cancer, birth defects and liver problems.
In April this year, the National Green Tribunal banned burning of garbage in open and directed authorities in Delhi and NCR to impose a fine of Rs 5,000 on anyone caught burning garbage, leaves and garden waste, plastic, rubber out in open areas. But much like the garbage, the ban has gone up in smoke.
As much as it is an enforcement issue, Delhi's cleanliness is also the responsibility of its citizens. We complain about air pollution but never feel accountable for it. It is always someone else's car fouling up the air or someone else's waste choking up the neighbourhood.
The government's clean-up strategy has so far remained mostly on paper mainly because it focuses predominantly on long-term, capital-intensive solutions. Transforming the public transport is a long haul. Shutting down coal-fired power plants is not possible in the absence of alternatives. Gas linkages are hard to get. But creating more capacity for recycling could be a short-term priority. Alongside, the focus has to be on finding adequate areas as dumps and pits to accommodate non-recyclable waste.
Swachh Delhi is a great opportunity to look at air pollution control measures more locally. It doesn't take much to transport construction debris, a pile of garden waste or dry garbage to designated dumpsite or a pit. As a rule, we should also start composting fallen leaves at source instead of setting the piles on fire. Delhi's pursuit of clean air can start with a few small steps that will help us breathe easy.
Personalise your news feed. Follow trending topics