India's bare branches
Apr 24, 2013 10:59 PM IST
Are rising incidences of rape related to young men made excess by the systematic killing of female children? It is a question worth asking. Samar Halarnkar writes.
In the debate over recent rapes and brutalisation of children, a few things are not in question.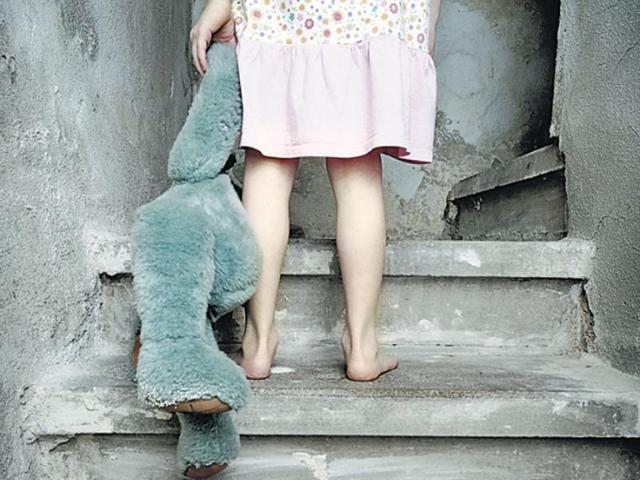 That it takes an atrocity in Delhi to make you and I take notice of a crime that is now distressingly common. As the five-year-old who was raped and had a bottle and candle shoved into her vagina recovers (three more cases came to light this week), a four-year-old raped in the Madhya Pradesh town of Ghansur may never recover after suffering brain damage in the accompanying battering. An eight-year-old raped and bloodied in the town of Barabanki should survive.
That an epidemic of rape against children is underway in India. The number of rapes reported — most are not — to the police rose 336% in the decade ending 2011, said a recent report from the Asian Centre for Human Rights, quoting police data.
That there is a great sickness not just in the Indian family, which tends to ignore or otherwise condone the sexual abuse of children by relatives, friends and acquaintances — a group that accounts for 94% of rapes of all women, according to the National Crime Records Bureau.
That outrage, the death sentence, castration, abusing politicians and promulgating new laws will not make a whit of difference in reducing any kind of rape. What might help is police and judicial reform and — this is the toughest but most effective step — a transformation of Indian attitudes to women.
The writer Nilanjana Roy eloquently argued earlier this week that rape cannot be viewed in isolation of the high levels of violence condoned by Indians within homes, schools and communities. Instead of despair and apathy after every outrage, examine and tackle violence, including rape, as you would any disease, says Roy, and you might get quicker results.
In any such examination of violence, it is useful to explore the role that India's worsening sex ratio has to play, something that academic studies have forewarned since the turn of the century (as we shall see). A casual perusal of many recent publicised rapes — almost all part of the 6% committed by strangers — reveals the perpetrators to be semi-educated, male migrants in their 20s, unmarried and living away from a social structure. They worked as fruit sellers, itinerant labourers, gym cleaners, wood-cutters, private-bus drivers and other dead-end marginal jobs on India's urban edges.
Could they come from the ranks of young men, some 10 million by one estimate, made excess by the systematic killing of female children? It is a question worth asking, as India struggles to make sense of the growing "depravity" — the prime minister's words — of recent extra-brutal rapes. Another estimate says India will have 28 million more men than women by 2020.
These are India's "bare branches", as Valerie Hudson (a political science professor), and Andrea den Boer (a lecturer in international relations), termed them in a seminal 2002 book of the same name, arguing that young, unmarried males with uncertain social bonds are often responsible for making violence endemic in societies with a high male-to-female ratio. In a later paper in 2005, they said the emerging gender imbalance — unprecedented in human history — in China and India is the result of a "profound devaluation of female life".
Bare branches is a translation of the Chinese term guangguner, alluding to branches of the family that will never bear fruit, bare branches that can become instruments of violence. "The Chinese elision between bare branches and truncheons echoes our argument," wrote Hudson and den Boer in 2005. "Men who are not provided the opportunity to develop a vested interest in a system of law and order will gravitate toward a system based on physical force." They noted that the rate of criminal behaviour of unmarried men is many times higher than that of married men.
As early as 2000, Jean Drèze, an economist and former member of the National Advisory Council, and Ritika Khera, an IIT Delhi professor, studied Indian homicide data and found a high correlation between violent crimes and high sex ratios, symptoms, they speculated, of a patriarchal environment. "One can argue that patriarchy, in the broad sense of subjugation of women, is intrinsically based on violence, or at least the threat of it," they wrote. Calling for further investigation, which hasn't really been done in the 13 years since their prescient paper, Drèze and Khera used the example of Garhwal and Pilibhit in Uttar Pradesh. The proportion of males was 13% higher in Pilibhit; this could lead to the assumption that the murder rate would be higher by the same percentage. In fact, it was 3,500% higher. A mathematical analysis suggested that a third of this could explained by Garhwal's more balanced sex ratio.
While it is important to mention that the phenomenon of bare branches is not always a matter of cause-and-effect — Drèze and Khera's disclaimer is that the changes taking place in society could also influence crime rates — the link between gender imbalance and violence appears forceful. It is possible that the spread of television and subsequent rise of aspirations, including sexual, are compounding factors.
In such a confused, changing era, stronger, quicker and more sensitive law enforcement will undoubtedly help, but nothing will make India a less violent and more prosperous place than changing regressive attitudes about women. Begin at home — for a start, make boys cook and clean — but the role of the State in aggressively promoting female role models, offering a safe atmosphere for them to work and play and eventually paring those bare branches is critical.
As Barbara Miller, an anthropologist and India hand at Washington DC's George Washington University, once wrote, a balanced gender ratio is a 'public good' that governments overlook at their peril.
Samar Halarnkar is a Bangalore-based journalist
The views expressed by the author are personal