Shiv Sena MP Ravindra Gaikwad grounded: Why do netas fly high on privilege?
Subjected to the slightest of personal discomfort, these people's representatives resort to violence. Why can't they raise their voice for the welfare of the average traveller?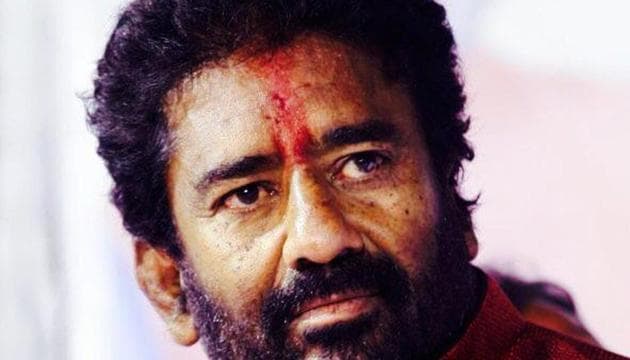 Updated on Apr 02, 2017 07:49 PM IST
Certain incidents leave you horror-struck. The manner in which Ravindra Gaikwad, an 'honourable' member of the 16th Lok Sabha, thrashed an Air India employee, provoked a number of thoughts. How can an advocate of violence become the people's representative in a non-violent country?
A day after the incident, on March 24, I heard Ravindra Gaikwad saying on TV that the Air India employee had been misbehaving. "I hit him with slippers. That's what Balasaheb has taught us: Whoever does mischief, you should hit them hard below the ear." The correspondent asked him: "Being an MP, don't you think your behaviour will send out the wrong message?" But Gaikwad was unfazed and shamelessly stubborn. He proudly announced that he hit the airline employee 25 times with his slipper. This set me thinking: Was it a figure of speech or was he really counting the blows he landed.
Can this worthless parliamentarian answer this: If people begin to emulate his behaviour, what will happen to the country's law and order situation? He lost his temper when he didn't find the facilities in accordance with his whims, but did he think how the airline treats average citizens? Gaikwad's colleague Shashi Tharoor also has a unique view on this. That's why when he used the adjective 'cattle class' to describe the poor facilities in an economy class flight, it evoked widespread condemnation. How can you possibly compare people flying economy with animals?
Subjected to the slightest of personal discomfort, these people's representatives resort to violence. Why can't they raise their voice for the welfare of the average traveller?
Vitthal Radadiya is another such honourable parliamentarian. Elected from the Porbandar constituency, Mahatma Gandhi's birthplace, on a Congress ticket in the 15th Lok Sabha, his video went viral in 2012. In it he was threatening a toll booth plaza employee by brandishing a gun. Radadiya subsequently joined the BJP and made headlines again last year when he was seen kicking a 70-year-old man. Has any action been taken against him?
Here I am reminded of an incident that happened in the Rajdhani Express a few years ago. An MP with a criminal record arrived in the AC first class compartment along with an army of bodyguards. But there were just two seats reserved for him and his associates. Where would the gunmen go? Predictably, they forced other passengers to vacate their reserved seats and sat there. The tearful travellers narrated the tale of their humiliation to the train conductor but received only sympathy filled with remorse in return. The conductor, wearing a black coat, was heard telling them to tolerate the insult. "It's a matter of a few hours, don't bother engaging with them. The night will soon pass. But if you take them on, they will rob your mental peace for the next few days," was his advice. The hapless 'legal' passengers sat in a cramped space between seats with a heavy heart. The MP and his cronies didn't just displace them from their seats, they also partook the dinner meant to be served to those with tickets.
You keep hearing stories about the misbehaviour of dignitaries in the Rajdhani, Shatabadi and other express trains but the railway administration has been able to do precious little about it. After these misdemeanours were highlighted, the incidents reduced a little but they didn't disappear. This inaction always kept bothering me. So, when the managements of six aviation companies decided to ban Rabindra Gaikwad, I was surprised. Not only did Air India ban him from flying, it even cancelled his Mumbai-Pune reservation. On March 24, Gaikwad was repeatedly announcing on TV that he wasn't a BJP MP, as if a BJP MP was some despicable creature. Now when the same BJP has refused to intervene in the decision-making process of airlines, his fate is hanging in the balance.
The MP's problem is that even when he travels by train, journalists are chasing him. Of course, flying is ruled out for some time. Whatever point Gaikwad was trying to make by hitting an airlines employee with his slipper has been resoundingly defeated.
Still, it doesn't appear that Gaikwad is displaying any remorse for his deed. Why should he, when his party is standing by him. Now even the BJP's Shatrughan Sinha appears to have come out in his support. Therefore, even as this column was being written, the controversy refuses to die down. At one time leaders such as Gandhi proved that seeking an apology made you grow in stature. Clearly, the times have changed. The arrogance of Indian politics and our politicians are evident in their misdeeds.
Doesn't this scenario scare you?
Shashi Shekhar is editor-in-chief Hindustan
letters@hindustantimes.com
Close Story
Personalise your news feed. Follow trending topics