Modi govt does not deserve the flak it got for Raghuram Rajan's exit from RBI
Updated on Jul 16, 2017 05:38 PM IST
The flak that the Modi government received for it's treatment of Raghuram Rajan and Rakesh Mohan may have been unwarranted.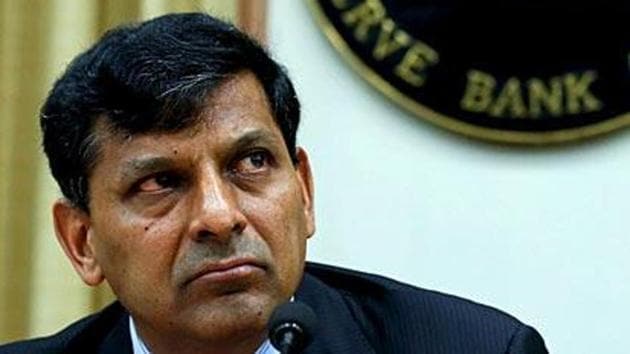 Most people consider me a critic or, at least, not a supporter of the Modi government. I wouldn't quarrel with either description. However, I also see myself as an objective and balanced journalist who is duty bound to be fair. In a moment, you'll understand why I have begun this way.
Two facts, which have come to my attention in recent days, could change the way the media and, indeed, the wider public have viewed the Modi government's handling of the governorship of the Reserve Bank of India. The prevailing perception is that the government was unfair and ungrateful in denying Raghuram Rajan a second term. Some have even argued he was pushed out. There are also a few who criticised the government for not offering the job to Rakesh Mohan, a former deputy governor, who many thought was the best candidate available.
I hardly need to stress how much flak the government has received for its alleged treatment of Raghuram Rajan. The alleged ignoring of Rakesh Mohan didn't receive the same level of attention but the cognoscenti were outspoken in their criticism. Well, it seems, on both counts the obloquy was unfair and wrong.
Unimpeachable sources have told me that Mr Rajan was offered a two-year extension. However, the problem was his inability to get a further extension of leave of absence from Chicago University without losing his valuable tenure. Mr Rajan could only stay on for eight additional months.
Quite understandably, the government decided this would be inadequate. It would only add to the uncertainty at the top of the Reserve Bank. It, therefore, opted to choose a new governor.
Seen in this light, it's clear Mr Rajan was not badly treated and the criticism the government faced on this count was mistaken and unfair. Furthermore, these details were known to a few people but never fully reported, although they were clearly hinted at in an interview Mr Rajan gave the New York Times last September. As the paper put it: "He said that his departure was based on his inability to reach an agreement with the government on serving longer but not serving another full 3 year term."
Let's now come to Rakesh Mohan. I've very reliably learnt he was approached for the governorship and the government was extremely keen that he accept. Unfortunately, a personal and poignant problem prevented him from responding positively. It would be improper to go into further details but what I can confirm is that he requested the government not to be considered even though this meant a post he would have regarded as the culmination of his career had to be gracefully declined.
However, what I can add is that the government tried its best to find ways of enabling Mr Mohan to accept. Sadly, that wasn't possible. So, once again, criticism that Mr Mohan was overlooked is both mistaken and unfair.
I've recounted these facts both because they reveal the government in a very different light to what many have so far assumed and because I was one of the many critics of its handling of Messrs Rajan and Mohan.
Today I've lightened my conscience by sharing these details. However, there's a lot that this government has done and said that I remain critical of. There's no U-turn in my overall attitude. But fairness requires I give the government its due. In these two instances its critics and opponents were wrong. I'm making no comment about anything else.
The views expressed are personal
Personalise your news feed. Follow trending topics