Anil Kumble proposes 150 percent pay hike for Grade A Indian cricketers
May 22, 2017 08:33 AM IST
India cricket team coach Anil Kumble and Virat Kohli feels players in Grade A, who are certainties in all formats, should be getting pay in the range of Rs 5 crore for one season.
India team captain Virat Kohli and coach Anil Kumble have demanded a hike of 150% in annual retainership for Grade A players, according to a report in PTI.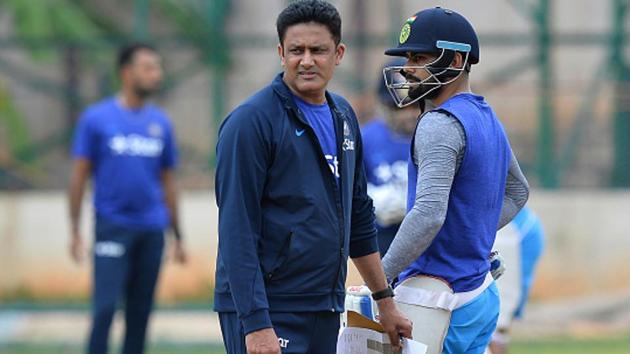 Read More | IPL 2017: Rising Pune Supergiant vs Mumbai Indians IPL final live updates, score
The BCCI had doubled the retainership of Grade A players from Rs. 1 crore to Rs. 2 crore earlier this year.
However, the players were unhappy and instead cited the money being earned by Australian and English players like Steve Smith and Joe Root --- reportedly between Rs. 8 crore and Rs. 12 crore.
They are now demanding Rs. 5 crore for the players in top bracket. Grade A has seven players – Kohli, Ajinkya Rahane, MS Dhoni, R Ashwin, Cheteshwar Pujara, Ravindra Jadeja and Murali Vijay.
Kumble met the officials in Hyderabad while Virat Kohli joined the meeting via skype.
The BCCI officials will prepare a report and hand over to the CoA which will take the final call.
The Committee of Administrators has been empathising with the players and it remains to be seen if they'll agree to this demand. It had played a key role in doubling the players' retainership.
Kumble & Co have also been demanding a hike in fees for the support staff and put forward a demand to that effect on Sunday.