Bitter end for Cricket Australia's brewery deal after 20-year innings
Updated on Mar 25, 2017 02:29 PM IST
Carlton and United Breweries calls time on 20-year deal as groups opposed to alcohol-related advertising in sport hail the move. It's understood the deal ended without any animosity between the two parties. The CUB thanked Cricket Australia for the long and productive partnership.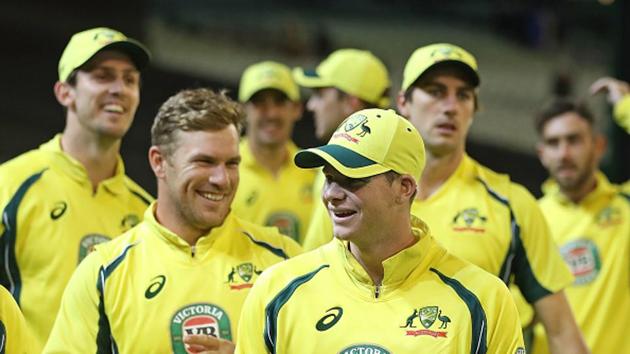 Carlton and United Breweries has ended its 20-year sponsorship deal with Cricket Australia, a move welcomed by groups opposed to alcohol advertising in sport. (India vs Australia Live | SCORECARD)
The company has confirmed reports that its sponsorship arrangement with Cricket Australia is over, ending a close relationship between its Victoria Bitter brand and the one-day and Test teams.
The Royal Australasian College of Physicians is now calling for Cricket Australia to rule out striking another sponsorship deal with a liquor company.
The college president, Catherine Yelland, said the harmful effects of alcohol advertising in sport were well known, and the onus was now on Cricket Australia to protect young fans.
"We hope (the decision) is related to an understanding that alcohol advertising and sport are not a good combination," Yelland told Guardian Australia
"We're very concerned about the ongoing association of alcohol advertising with high-profile sports, in particular with high-profile sports figures," she said.
"If advertising didn't work, we wouldn't have it. We wouldn't pay for it. So it does work. The problem is that children and young adults are particularly susceptible to advertising and peer group pressure."
A spokesman for CUB said the decision was "purely commercial", and that its sports advertising in AFL and other football codes would continue.
"CUB has made a commercial decision to focus on more direct advertising during summer across our broad portfolio," he said.
"CUB will maintain its strong and long-term sponsorship arrangements with Australian sport, including the AFL and NRL."
The sponsorship arrangement between CUB and Cricket Australia has existed for two decades, and the VB logo has been emblazoned on shirts, across grounds, television advertising, and during live coverage.
VB has also held competition naming rights, including during January's one-day internationals.
Fairfax reported that the CUB cricket deal was worth an estimated $65m in the past five years.
It's understood the deal ended without any animosity between the two parties. The CUB spokesman thanked Cricket Australia for the long and productive partnership.
"We value the huge amount of work undertaken by Cricket Australia to promote, govern and grow the game in Australia. It has been a very good partnership over many years," he said.
The sponsorship arrangement had come under increasing scrutiny in recent years. The RACP and the Australian Medical Association have campaigned to end alcohol sponsorship in sport more broadly.
RACP recently focused attention on the CUB deal, which is thought to be one of 20 alcohol-related sponsorships in Australian cricket.
Earlier this year, leading health researchers presented evidence that alcohol advertising was aggressive, affected children, and was closely associated with youth drinking.
The National Alliance for Action on Alcohol, a collection of health and community groups, said the alcohol industry had failed to self-regulate, and called on the federal government to close a regulatory loophole allowing alcohol advertising to be shown during televised sport.
Personalise your news feed. Follow trending topics