Hashim Amla has sympathy for Steve Smith, David Warner & Cameron Bancroft
South Africa's Hashim Amla has sympathy for the banned trio after Cricket Australia imposed 12-month suspensions on captain Steve Smith and his deputy David Warner and a nine-month ban for Cameron Bancroft.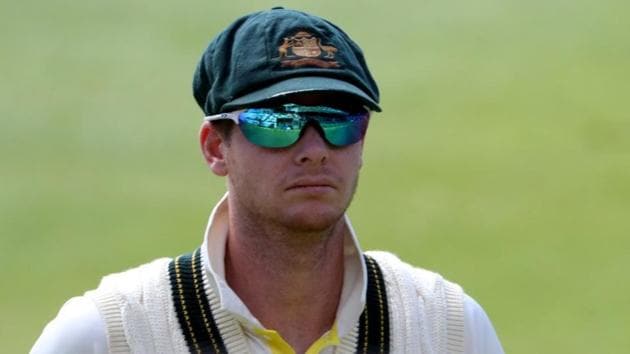 Updated on Mar 28, 2018 11:27 PM IST
Reuters, Johannesburg |
Reuters
South African batsmen Hashim Amla says he has sympathy for the trio of banned Australian cricketers who will have to live with the consequences of their attempt to cheat in the third test at Newlands.
Cricket Australia on Wednesday imposed 12-month suspensions on captain Steve Smith and his deputy David Warner, and a nine-month ban for Cameron Bancroft, after finding out that the trio not only conspired to alter the condition of the match ball, but also lied in the aftermath of the incident.
"When something like this happens, you definitely feel sympathy for the person it happened to," Amla told reporters as South Africa begin their preparations for the final test on Friday. "The three Australians made a mistake and have had to pay the price for it. We all make mistakes, we're not perfect.
"We know how tough cricket is. It's an international sport and so much work goes on behind the scenes."
South African captain Faf du Plessis has twice been sanctioned by the International Cricket Council for attempting to alter the condition of the ball and Amla says many teams around the world will be taking stock of how they play the game.
"I've always believed we've played our cricket the best we can with a few mistakes here and there. But you learn and move on," he said.
"It obviously gives every cricket team in the world a bit of a reality check. It allows you to ask yourself again, 'what type of cricket do you want to play?' It's probably also given the International Cricket Council a lot more headaches in terms of codes of conduct and to help us determine where is the line."
South Africa have started their preparations for the fourth test at The Wanderers where they will be able to seal a first home series victory over Australia since 1970 if they can hold onto, or improve, their 2-1 lead.
Amla says they have not let the chaos engulfing their opponents affect their focus.
"With all the distractions, there is not much we can do from our perspective," the 34-year-old said.
"I am grateful that we are sitting in the South African change room without the shadows hanging over us. For us it is about the cricket. You've got to keep your focus as professional sportsmen.
"You appreciate that it was a good battle. But it's not war. It's ridiculous to think that playing cricket is like war."
South Africa had a net session on Wednesday but Australia cancelled theirs for unspecified reasons.
Close Story