How a Chennai hotel waiter fine-tuned Sachin Tendulkar's batting technique
Updated on Jan 31, 2017 06:02 PM IST
Sachin Tendulkar improved his bat swing after a Chennai hotel waiter pointed out something that was restricting his movement. He followed the advice and it brought great results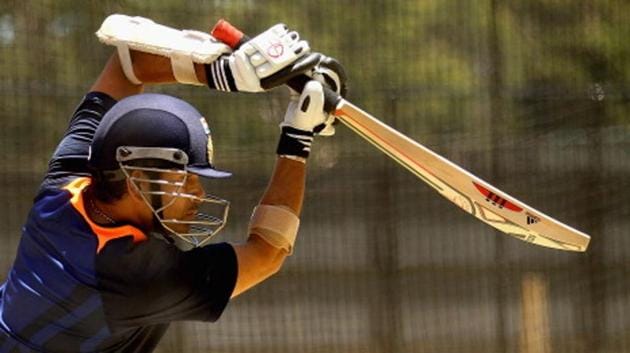 Sachin Tendulkar is an inspiration to millions. The plethora of world records aside, the former India cricket team captain's batting technique and discipline is education for budding cricketers.
Even Virat Kohli, arguably the best batsman of the current generation, has gone on record about how the Master batsman corrected his technique when he failed in an away tour in England.
Read more | Sachin Tendulkar finds trace of own career in Roger Federer's comeback
For a legend like Tendulkar, it was really unusual when a waiter of a Chennai hotel walked up to him and gave his honest suggestion about improving his bat swing. And it did wonders, by Tendulkar's own admission.
"If you have an open mind, you can develop so many things. In Chennai it was a waiter who came up to me and said 'if you don't mind and don't get offended I want to tell you something.' I said 'go ahead.' He said my elbow guard restricts my bat swing. And he was 100 per cent right," said Tendulkar.
Read more | Sachin Tendulkar warns Virat Kohli and Co.: it'll be tough to handle Australia
The Master Blaster followed his advice duly and changed the design of his elbow guard. "I knew I was feeling uncomfortable but I never thought of doing it myself. A few years down the line I got hit a couple of times on my elbow guard and it hurt. That's when I realised that the padding on my elbow guard is inadequate," he said.
"I instantly redesigned my elbow guard. I needed to re-open it and work on it, get the fibre and cushion on either side to absorb the impact. In our country everyone from panwala to CEOs will give you advice. But one should still be open about ideas."
Bravo-Pollard's prank
Tendulkar, who holds the world record of most number of international centuries, also revealed how he had a unique relation with his cricket equipments.
Read more | Vinod Rai wants to clean Indian cricket, says, 'I'm like a nightwatchman'
"We were playing IPL when Dwayne Bravo and Kieron Pollard were constantly asking me about my habit of knocking my bat (with my knuckles)," he said. "I told them the bat speaks to me and we have our own language. So they decided to play a prank on me.
"So, Bravo came up with an idea. He had kept four bats next to his chair in the dressing room and asked me 'which bat should I use today'. So, I started my usual routine and knocked the bats and started listening to the sound. After checking, I told him that they were all good but nothing great but since he had asked me, I told them which bats were good in that order.
Read more | Frustrated England to complain against umpiring blunders in Nagpur T20 vs India
"After listening to me, they burst out laughing and I said 'why do you find this funny, I'm not kidding the bat speaks to me'. So Bravo pulled out a bat from his kit bag and told me 'okay what about this one? This is my practice bat and it's broken and doesn't pick the ball that well anymore'.
"So, I had a look at it, knocked it and listened to the sound and said 'my friend, your real bat is hiding in the kit bag, this is your real bat'. It turned out to be his match bat and he was actually trying to test me. I told him that believe me, the bat speaks to me."
Personalise your news feed. Follow trending topics