Kane Williamson ruled out 2nd Test against India with elbow injury, Tom Latham to lead New Zealand in Mumbai
Williamson has been ruled out of the second Test against India in Mumbai's Wankhede Stadium as he continues to battle the left-elbow injury which has troubled him throughout this year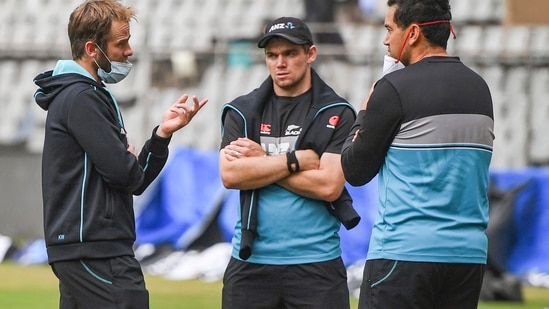 Published on Dec 03, 2021 09:57 AM IST
New Zealand captain Kane Williamson has been ruled out of the second Test against India in Mumbai's Wankhede Stadium as he continues to battle the left-elbow injury which has troubled him throughout this year. Tom Latham will lead the visitors in the Mumbai game in his stead.
Coach Gary Stead confirmed on Friday, moments ahead of the game, that the injury had flared-up during the opening Test against India in Kanpur and the final call was made after he failed to recover from the pain in the subsequent days before the Mumbai game.
"It's been a really tough time for Kane having to deal with such a persistent injury," Stead said.
Follow LIVE Blog here: India vs New Zealand Live Cricket Score, 2nd Test, Day 1
"While we've been able to manage the injury through the year and the T20 World Cup, the shift to Test cricket and the increased batting loading has re-aggravated his elbow.
"Ultimately the injury is still not right and while he got through the Kanpur Test, it was clear playing in the second Test wasn't an option.
"We all know how much he loves playing and leading this team, particularly in Test cricket, so it's a very difficult decision to sit out."
Williamson's injury news is the fourth before the start of the Wankhede Test as India will miss the services of Ajinkya Rahane (sustained a minor left hamstring strain), Ishant Sharma (dislocated his left little finger) and all-rounder Ravindra Jadeja (suffered a right forearm injury).
Meanwhile, toss for the second Test has been delayed due to damp outfield.
Topics
Close Story