'Rishabh would've been 1st choice': Ex-India batter's verdict on who takes Pant's place as wicketkeeper in ODIs
Feb 03, 2023 06:59 PM IST
KL Rahul currently looks to be the favourite to take Rishabh Pant's place as India's first choice wicketkeeper in the ODI squad.
Rishabh Pant is expected to be ruled for the rest of the year after being in the middle of a horrific car crash and this means that India are looking top square down on a player who can take the 25-year-old's place as wicketkeeper in all formats. While it remains a mystery as to who will take the place in Test cricket, the format in which Pant has found the most success, ODI vice-captain KL Rahul seems to be the favourite for now to take the gloves in the World Cup later this year.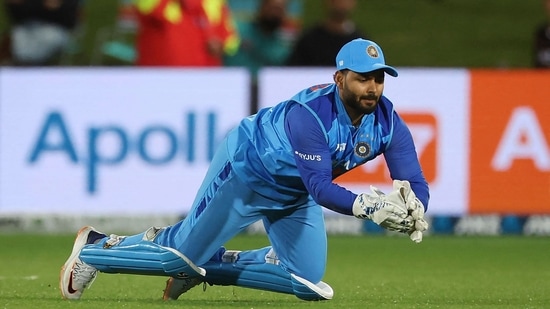 Former India batter Robin Uthappa feels that Rahul should be the first choice until the time that Pant can recover. While the 30-year-old opens the batting for India in Tests and T20Is, he has mostly played in No.5 in ODIs and has an average of 50.61 in the 16 games in which he has batted there.
ALSO READ | Pujara was 8 off 61 when Ravi Shastri decided he had seen enough. He said, 'Stop riding a Luna and...': Ex-India coach
"He should be wicketkeeping and bat in the middle order. He has been performing well in the middle order. His average is also above 50 at 5. He should keep and bat at 5 in the World Cup. He has a phenomenal average of above 50. When he is doing well in this position, why experiment then? His wicket-keeping abilities are just amazing," Uthappa told the Times of India.
"Whatever happened with Rishabh is sad. If he (Rishabh) was there, he would have been the first choice of course. In Rishabh's absence, Rahul becomes the first choice right now. India should stick with Rahul as a keeper and batsman at 5."
Uthappa said that the real question is how India can squeeze in Suryakumar Yadav into the ODI squad. Shreyas Iyer has batted at No.4 generally and was the highest run scorer for India in ODIs last year. However, there have been calls to find space for Suryakumar in the ODI squad due to his extraordinary form in T20Is and Iyer's position seems to be the only one in which he can fit in. "And the important question is how will you squeeze in Suryakumar Yadav? I am certain that Shreyas Iyer will be feeling the pressure as well. Both will definitely go to the World Cup but who will get to play, this question will give the captain a big headache. It will be between Surya and Shreyas. But Surya won't be waiting in the wings for a long time," said Uthappa.