Sponsorship revenue from cricket accounts for Rs 4700 crore in 2017
Mar 21, 2018 10:06 PM IST
In 2017, spending on cricket was an estimated Rs 4,692.5 crore, or 65% of the overall spending and a 15% increase over 2016, largely driven by the steep sponsorship deals for the Indian Premier League (IPL).
Sports sponsorship revenue led by cricket increased by 14% from the previous year to reach R7,300 crore in 2017, outpacing the overall advertising business, according to a report jointly published on Wednesday by GroupM ESP, the sports and entertainment arm of the media buying agency GroupM, and sports business news company SportzPower.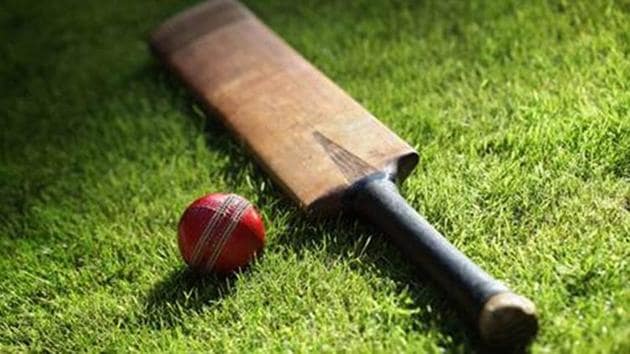 The report did not give a break-up by sport, but based on the numbers it provided, spending on cricket was an estimated Rs 4,692.5 crore, or 65% of the overall spending and a 15% increase over 2016, largely driven by the steep sponsorship deals for the popular T20 tournament, the Indian Premier League (IPL).
Overall advertising revenue grew 10% last year to reach an estimated Rs 61,263 crore, according to GroupM.
READ | West Indies beat Scotland in rain-marred match to book 2019 ICC World Cup berth
The fifth edition of the report titled ' Sports Nation in the Making,' released in Mumbai, reaffirms the willingness of advertisers to spend big money on sporting events — in terms of team sponsorships, endorsements by sportsmen and women, and advertising during sports events spread across print, TV and digital media.
In September 2017, broadcaster Star India Pvt. Ltd won television, digital, Indian and global media rights to the IPL for the next five seasons for Rs 16,347.50 crore, outbidding rivals such as Sony Pictures Networks India Pvt. Ltd, Facebook Inc. and Bharti Airtel Ltd. In June, the title sponsorship rights for the IPL for the next five years (beginning 2018) had been awarded to Chinese mobile phone company Vivo Electronics Corp. for Rs 2,199 crore.
Both these deals were the most expensive in the history of the decade-old IPL.
Other sports, including football and kabbadi, are beginning to make their presence felt, accounting for 35% of all sports sponsorship revenue at Rs 2,607.5 crore, auguring well for non-cricket sports. Football accounted for about half of this at Rs 1,074 crore, based on the numbers provided for on-ground sponsorship, team sponsorship and media spending.
"The balance is a great number because five years ago, this number did not exist. The market for sports is expanding in geography, gender and age group," said Vinit Karnik, one of the authors of the report and business head (entertainment, sports and live events) at GroupM, a part of WPP Plc., the world's largest advertising agency.
Sports viewership on television is increasing in rural areas, paced by kabaddi and football, the report said. For instance, the Pro Kabaddi League (an IPL-style league for kabaddi), attracted 195 million viewers in rural India in 2017 versus IPL's reach of 193 million in the countryside.
READ | Logistics issue: Indian Premier League captains not to attend opening ceremony
Although cricket accounts for a lion's share of the revenue reaped by advertising on sports, its share has dropped because it has become both cluttered and expensive, said Indranil Das Blah, founding partner at Kwan Entertainment and Marketing Solutions Pvt. Ltd, a sports marketing firm.
"Three to four years ago cricket's share of revenue would have easily been 80-85% and the balance would be scraps that other sports would have received," he said. The reason cricket continues to bring in the numbers is because it has been a passion of Indian sports fans for decades, Karnik added.
Cricketers endorsed a total of 90 brands, led by Virat Kohli with 16, and other sports figures shared 78 brands. Shuttler and Olympics silver medallist PV Sindhu continues to lead the non-cricket endorsement space with 11 brands and over Rs 30 crore of endorsements.