UKD threatens protests over Pancheshwar dam
Updated on Feb 28, 2017 08:53 PM IST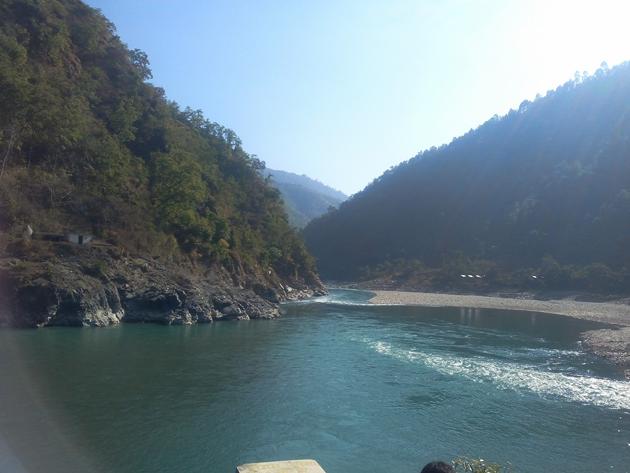 Dehradun: The Uttarakhand Kranti Dal (UKD), the lone regional party in the hill state, has threatened protests after a team of officials from India and Nepal inspected the site of the Pancheshwar hydropower project planned on the Mahakali river that flows in both the countries.
The Pancheshwar project, a part of the 1996 India-Nepal Mahakali Treaty, has been opposed by environmentalists, anti-dam activists, and Maoists in Nepal.
Once commissioned, the project is expected to produce 5040 megawatts of hydropower. The main Panchesawr dam will produce 4800 MW, and Rupali Gad re-regulating dam, about 25 km downstream, will generate 240 MW. Uttarakhand will get 12% of electricity, officials said.
At 315 metres above the sea level, the Pancheshwar dam will be the biggest in India. Besides producing hydropower, the project will befit both the countries in irrigation and flood mitigation.
But the dam, proposed in a fragile zone, could have major ecological and social impacts. Thousands of people on both the sides will be displaced. Officials said 2.7 lakh hectares on the Indian side and 1.70 lakh hectares in Nepal will be submerged in the Mahakali waters. A total of 35 villages, including 24 in the border districts – Pithoragarh and Champawat -- in Uttarakhand, will be directly affected.
"The world over countries are adopting run-of-the-river schemes to produce hydropower but here we are making a huge dam in the fragile valley that falls in the earthquake-prone zone," Kashi Singh Airy, a founder of the UKD and a former MLA, told HT on Tuesday.
Between 1992 and 2006, over 10 earthquakes with a magnitude exceeding 5 on the Richter scale have had their epicentre within a 10 km radius around the Pancheshwar dam site, according to a 2010 research report.
The UKD plans to get in touch with activists in Nepal and start a protest. Airy said the project will not only harm the environment but will also submerge the "river valley culture" of both the countries.
Union water resources secretary Amarjeet Singh led the team on Saturday to the project site. The Pancheshwar Development Authority (PDA) and WAPCOS, a union water resources ministry consultancy firm, handle the initial works.
A team of the union forest and environment ministry is conducting a feasibility report, Singh said. A detailed project report (DPR) will be prepared after the environment feasibility report is submitted. It is learnt that the Nepalese authorities and WAPCOS had also prepared DPRs.
During his poll rally in Pithoragarh, Prime Minister Narendra Modi had promised speedy progress in Pancheshwar dam construction.
"Till date, several people displaced by the Tehri dam are struggling for their rights and now this new dam; we are against it," the UKD leader said.