Work on new ISBT complex stopped after skeletons found at site
Updated on May 12, 2017 08:40 PM IST
Several theories are doing the rounds over the origin of the graves and skeletons.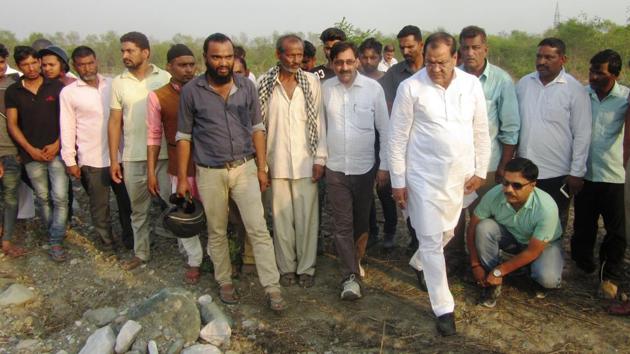 Hindustan Times |
, Haldwani
HT Correspondent
The Uttarakhand government has stopped the ongoing work for a new ISBT complex at Golapar in Haldwani district, days after human skeletal remains and grave-like structures were found at the site.
State Transport Minister Yashpal Arya, who visited the site Thursday evening, directed Nagarjuna Construction company to stop the development work there which had been underway since 2014, an official release said.
Terming the recovery of human skeletal remains in such large numbers as a serious matter, the minister said it will be investigated by conducting a DNA test of the recoveries.
Arya, however, said that the emergence of the skeletons and graves does not mean that the ISBT would not come up there. He said the construction work would commence once the inquiry is over.
The construction work is yet to begin at the site where only developmental work such as clearing of the land and defining of the boundaries was being carried out.
The discovery was made by workers engaged for the developmental work earlier this week setting off a debate among officials, experts and people in general about how old they could be, said Arya, who hails from Haldwani.
Several theories are doing the rounds over the origin of the graves and skeletons. One theory is that the remains could belong to Rohilla chieftains from Bareily who fought against the British in 1857 and were killed. Another theory said the remains could be of those who died of epidemics, malaria or famine. Yet another theory is that the people from the nearby areas of Golapar and Banbhoolpura might have burying their dead at the site.
Locals say they have no memory of a burial ground being located near the ISBT site even as some experts say they could date back over a hundred years.
However, chief minister Trivendra Singh Rawat said nothing could be said without a scientific analysis of the remains.
Personalise your news feed. Follow trending topics