Delhi 4-year-old booked for rape: Girl's mother wants him expelled, action against school staff
The woman has blamed school authorities for the negligence and asked them to sack the principal, teacher concerned and the counsellor.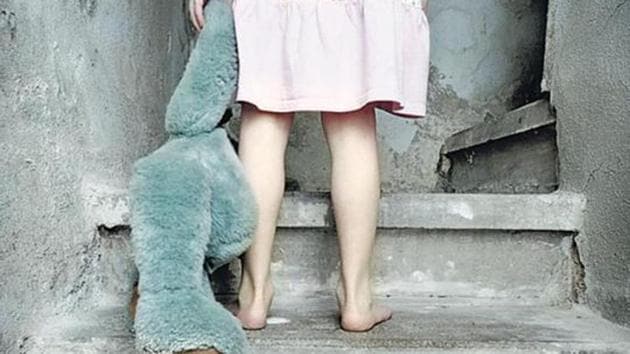 Updated on Nov 23, 2017 01:39 PM IST
Hindustan Times, New Delhi |
Shiv Sunny and Heena Kausar
The mother of a minor, who was allegedly sexually assaulted by her four-and-a-half-year-old classmate, demanded that the boy be expelled from school, even as the police deliberated on how to proceed with investigations in a rape case registered against him.
The girl's mother said the school informed her that the boy had been moved to another section, but she said it did not make the school any safer for her daughter. She now also wants to pull her child out from the school.
The police said they are dealing with the child with "utmost sensitivity". "The boy is being counselled by an NGO," said Dependra Pathak, Delhi Police's chief spokesperson.
The boy has been booked for rape after the girl told her mother that the boy had used his fingers as well as a sharpened pencil to sexually assault her in the school's classroom and washroom on Friday. But Pathak said the police are examining the legal provisions as "the Indian Penal Code provides children below seven years of age certain protection against prosecution".
The girl's mother blamed the school authorities for negligence and not taking her complaint seriously.
In a statement issued to the media, she said she asked the school authorities to sack the principal, the teacher concerned and the counsellor, issue a public apology on Facebook and refund her two years' school fee with interest.
"In the classroom, there was no teacher when the assault happened. In the washroom, the ayah (helper) was not around," she said in the statement. She said that when she took her daughter to school on Saturday, the girl described to the accompanying policemen the sequence of events and pointed out that there was no teacher in the classroom at the time of the assault.
She alleged that the school did not show any urgency to act when she complained and instead asked her to report the problem in writing on Monday.
The school's lawyer told HT that the alleged crime was not reported by the girl to any of the teachers on the day it took place.
The police have said they will probe the school staff's role and analyse the CCTV footage to see if they were negligent. "The footage will be able to tell us if there was any staff in the classroom or washroom when the crime happened," said Pathak.
However, the police do not intend to interact with other children at the school in connection with the case, lest it "scars" them, said Pathak.
Close Story