Seven things to know about Delhi's mohalla clinics praised by world leaders
Updated on Feb 07, 2017 06:34 PM IST
After for UN secy gen Kofi Annan, former WHO director general Dr Gro Harlem Brundtland has praised the mohalla clinics. A look at what has brought the APP government' pet project to spotlight.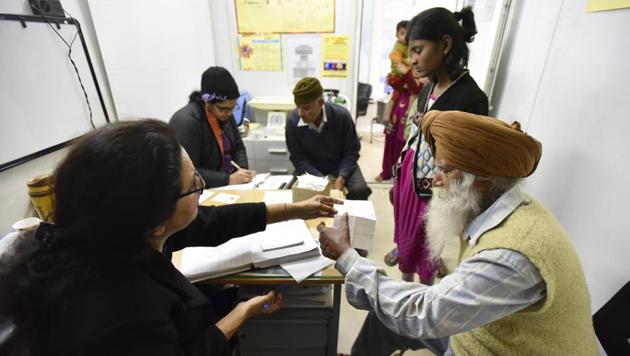 After former UN Secretary General Kofi Annan, the AAP government's mohalla clinics have got praise from former director general of World Health Organisation Dr Gro Harlem Brundtland.
Here's why Delhi's mohalla clinics are drawing international praise:
1. The mohalla (neighbourhood) clinics were started by the AAP government in their first year in office to take diagnostics and treatment of simple ailments to people's doorstep and reduce the footfall in tertiary care hospitals.
2. In Delhi, 110 clinics have treated 1.5 million people between April and December, shows latest available data. "This indicates the huge unmet need for free universal health care. The health care reforms being undertaken in Delhi strike me as an excellent strategy," said Dr Brundtland.
3. The AAP plans to open 1,000 such clinics by March 2017. Once all the clinics start running, most people will have a clinic within a 5km radius from their home.
4. The clinics offer 110 essential drugs and 212 diagnostic tests to people absolutely free. "This draws a lot of people into the system who would otherwise go to unqualified quacks," said a government official.
Read: Mohalla Clinics: Kofi Annan praise fine, but will Delhi govt fix these 4 issues?
5. By treating minor ailments outside hospitals, mohalla clinics are expected to free up doctors at tertiary care hospitals to focus on complicated diseases and surgeries. After the project started, the government realised that minor ailments such as fever, headache, simple infections, skin rash etc. accounted for 90 - 95% of ailments, which could be easily treated at the out-patient clinics.
6. Four clinics at night shelters is helping screen the homeless and marginalized, who often get left out of social benefits. "These clinics are for people in shelters who often find it difficult to receive treatment because they are alone with no support," said Delhi health minister Satyendra Jain.
7. The existing dispensaries do not provide dental care, so people go to multi-specialty hospitals even for tooth fillings and simple extractions. AAP plans to provide dental care at community level with 100 dental clinics based on the model of mohalla clinics.