Air pollution in Delhi: Leaving everything to government and agencies will not help
Updated on Oct 17, 2017 05:50 PM IST
The Graded Response Action Plan, Delhi-NCR's answer to combat air pollution that assumes apocalyptic proportions during this time of the year, has come into force for the first time from Tuesday.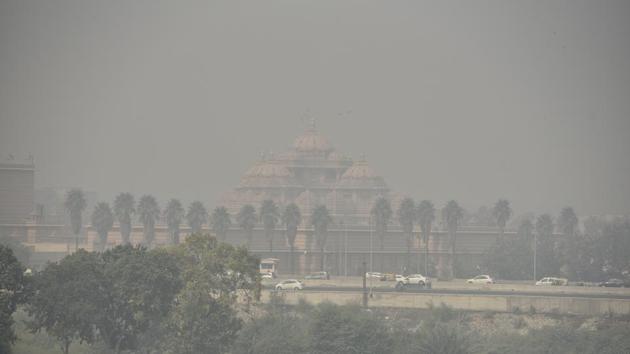 Hindustan Times |
, New Delhi
JoydeepThakur
As the Graded Response Action Plan comes into force for the first time to tackle 'very poor' and 'severe' categories of pollution, Hindustan Times speaks to Bhure Lal, chairman of Environment Pollution Control Authority EPCA, to find out how the Supreme Court-mandated body is planning to implement the plan, the challenges ahead and what change Delhiites can expect.
Q: How prepared are we?
A: We are prepared. Months of preparation has gone into this and regular meetings have been held. Every stakeholder has been brought on board. The plan has been discussed in detail and guidelines issued to all departments. Everyone knows what to do.
Q: What are the challenges?
A: Bringing all agencies under one platform was a big challenge, which has been achieved. Citizens' mindset and habits have to change. Leaving everything to government and agencies will not help. Citizens have to understand that the plan is being implemented for their good and they would have to contribute too.
Q: How are you going to monitor and ensure the implementation?
A: Monitoring stations have been set up and brought under a single platform. Pollution control bodies have been asked to form teams. An apex team would be working to coordinate the efforts and monitor the implementation.
Q: Is there any provision of penalising agencies if they are at fault?
A: Chief secretaries of NCR states have been designated as nodal officers. Agencies will be asked for an explanation if they fail.
Q: Will Delhi see odd even formula again?
A: Traffic rationing is an extreme measure and will be implemented only if pollution level turns severe or extreme. The last time there were far too many exemptions. There will be limited exemptions next time otherwise enforcement becomes difficult. We will leave it to the agencies concerned.
Q: Do you expect any significant improvement?
A: A beginning has been made. We hope to succeed. Delhi will get to see some improvement this time, we are all hoping. But it will take time for everything to fall in place as has been mentioned in the plan.
Personalise your news feed. Follow trending topics