Delhi gets its first AC bus stop, thanks to a marketing campaign
May 18, 2017 09:31 AM IST
DTC bus stand in South Delhi's Lajpat Nagar equipped with AC as part of campaign by Japanese firm
A bus stand on the Ring Road in Lajpat Nagar became the first in Delhi to be air-conditioned.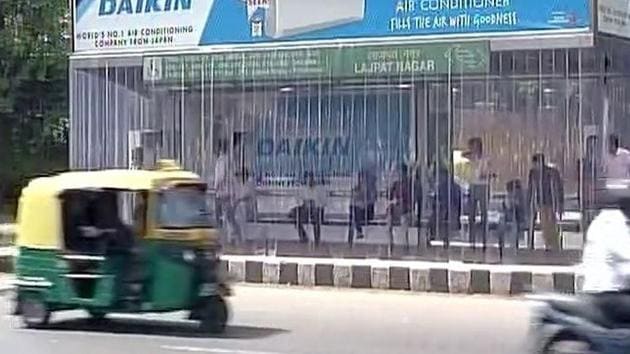 The initiative, reported PTI, was part of a marketing campaign by an AC manufacturer.
People on social media platform Twitter praised the project, hailing it as timely for coming at a time of the year when temperatures soar to 40-plus levels.
Wednesday saw the maximum settle at 43°Celsius in some parts of the city.
The bus stop was covered with transparent plastic curtains, and photos showed a large AC unit installed inside, secured with a chain.
PTI quoted an unnamed government official as saying the installation was done by a Japanese multinational firm in cooperation with a private agency that has advertising rights on Delhi Transport Corporation's bus stands. Advertisements for the company's products were also put up.
It was not immediately clear how long the project will continue.
Delhi's bus stops have seen such installations in the past.
In December, a telecommunications service provider installed air purifiers at several stops . That project coincided with a period when air pollution is usually high in the Capital as farmers burn crop residue in surrounding states.