Delhi woman beats mother-in-law to death, bid to burn body gives her away
Updated on Sep 28, 2017 11:27 AM IST
Delhi police said Kanchan Kapoor, a mother of three, confessed that she had hit her mother-in-law Swarna with a wooden stool and tried to set her body on fire in her Mandawali flat.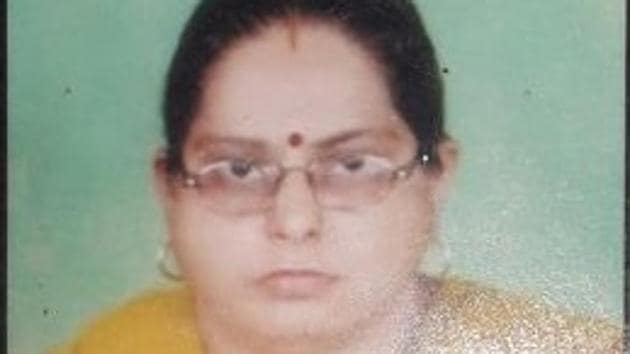 A 29-year-old woman allegedly beat her differently abled mother-in-law to death using a small wooden stool at their house in east Delhi's Mandawali late on Tuesday night, police said.
The accused also allegedly tried to set the 62-year-old victim's body ablaze after dousing it in mustard oil, apparently because she could not find any other fuel in the house.
When arrested, the accused, Kanchan, reportedly told police that she killed her mother-in-law as the latter was "abusing" her for not being able to silence her crying child.
The victim, Swarna Kapoor, reportedly had difficulty walking due to problems in her leg. Police said she largely restricted herself to the ground floor of their house in Shanti Marg in Mandawali.
Swarna's son, Sumit, who worked at a fast food restaurant chain, was the sole income provider in the household with a monthly salary of ₹18,000. Other than Swarna, the family included Sumit, his wife Kanchan, and their three children, all of whom are under five years of age.
According to Omvir Singh, DCP (east), Swarna and Kanchan frequently clashed over domestic issues. Kanchan had allegedly planned to kill her mother-in-law earlier as well, but was unable find an opportunity to execute the plan, the DCP added.
The dispute late on Tuesday night had been triggered by the wails of Kanchan's child when Sumit was not at home. "Hearing the child cry on the upper floor, Swarna began abusing her daughter-in-law. A quarrel between them ensued during which Kanchan hit her mother-in-law on her head using a small wooden stool," said the DCP.
As the victim collapsed outside her kitchen, Kanchan allegedly decided to set her mother-in-law ablaze. Kanchan assumed the fire would lead the police to think an outsider or a criminal committed the murder, police said.
Investigators said that as the accused could not find kerosene or petrol in the house, she decided to use mustard oil to burn her mother-in-law. Police added that it will only be known after the autopsy report whether Swarna was still breathing at the time she was set ablaze.
According to an investigator, Kanchan allegedly emptied an entire bottle of mustard oil on Swarna's body before lighting it on fire. But the oil only managed to burn the victim's legs and some items in the room, the investigator added.
Police said that Kanchan then panicked and rushed to her room upstairs. She then allegedly changed her clothes and waited for the murder to come to light. When her husband Sumit returned home from work sometime later, he found his mother's body and alerted the police.
The investigators said they found the crime scene suspicious due to the strong odour of mustard oil. Suspecting the role of an insider, police began questioning Kanchan.
Investigators said she initially tried to mislead them, but several inconsistencies in her statement eventually gave her away. After questioning, she finally confessed to having killed her mother-in-law.
Police said they have recovered one of Kanchan's gown soaked with blood and mustard oil, the small stool that was used to kill Swarna, and an empty jar of mustard oil.
Kanchan, a homemaker and native of Ghaziabad, has been arrested and booked for the murder.