ECA quota list out, DU to start admissions from Tuesday
DU expects five cycles of admissions to take place under the ECA, with the first cycle set to start on Tuesday.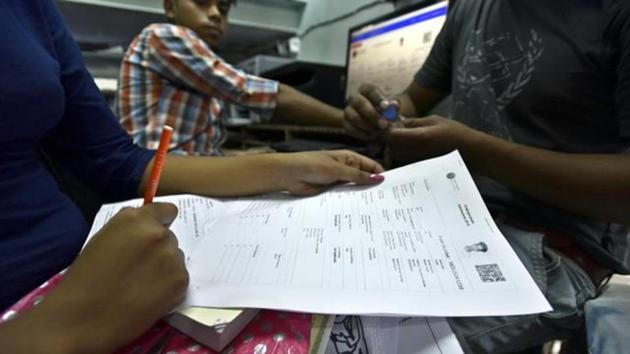 Updated on Jul 10, 2017 10:42 AM IST
Delhi University on Saturday released its final merit list for students applying under the Extra Curricular Activities (ECA) quota at its constituent colleges.
Approximately 1,100 students have made it to the merit list for 12 different colleges this year. Of them, 120 students have made it to Indian Classical Dance merit list, while a 110 students have made it to the English Debate list.
However, making it to the merit list does not guarantee admission, according to Shalini, the head of ECA admissions at DU.
DU colleges reserve up to 5% of seats for the 12 different categories under Extra Curricular Activities. Last year, there were 865 seats under ECA. This year this number is expected to go up to 900. Over 20,000 students had applied for seats under the ECA category this year. The applicants were put through two rounds of trials before they could make it to the merit list. The university relaxes its cutoffs, by up to 15% depending on the colleges, based on the students' merit in the activity and the college's need for the activity.
DU expects five cycles of admissions to take place under the ECA, with the first cycle set to start on Tuesday.
Each ECA admission cycle will have three distinct processes. First, students who have made it to the merit list, will have to go to the colleges of their choice to register for admission and get their documents verified. Students will have until July 13, Thursday, to do so.
"The college will have to offer the course that student is seeking admission for, and will also need to have an ECA seat reserved for the particular activity that the student has cleared the trials for," explained Shalini, while adding that students can register at as many colleges as they like.
Once the registration process is over, colleges are expected to issue a notification with the names students they have selected on Friday. Students then need to revisit the college of choice on July 15 and July 17, to get their admission process completed.
"All seats will not necessarily be filled by the end of the first cycle, as the same student may have made it to the list of multiple colleges, but would seek admission only at one. So a second cycle of admission will start on July 18, which will follow a similar schedule. There will be five such admission cycles, and students will need to re-register under each cycle, if they wish to be considered for admission under that session," said Shalini.
Admissions under the ECA category is expected to go on until August 10.
Close Story