Five arrested after video shows Nigerian man thrashed by mob in south Delhi
The owner of the house, which the 22-year-old Nigerian was accused of breaking into, was among those arrested. Police claim that no one had reported the incident.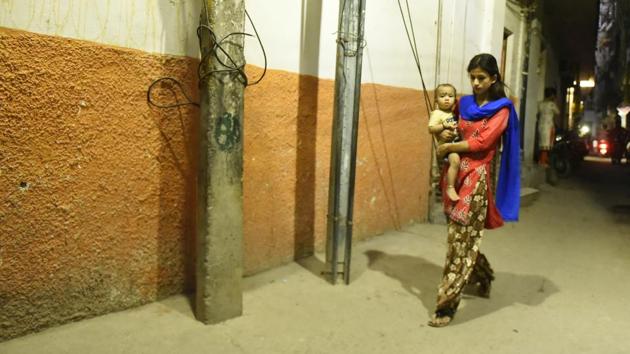 Updated on Oct 11, 2017 09:24 AM IST
By Karn Pratap Singh
, New Delhi:
Four more men were arrested on Tuesday, a day after videos surfaced online showing a mob beating a Nigerian man mercilessly last month after he was allegedly caught "stealing" from a home in south Delhi's Savitri Nagar.
With the latest arrests, the number of persons arrested over the incident since Monday night has reached five. Krishan Kumar, in whose house the Nigerian man had allegedly broken into, was arrested on Monday night.
On Tuesday, the five accused were produced before a city court that sent them to Tihar Jail for fourteen days.
The local court also extended the judicial custody of the Nigerian national, who police identified as Ahmad.
"We produced Ahmad before the court and sought permission to record his statement and question him about his passport and visa documents. We also wanted to know more about the September 24 incident. However, he did not cooperate at all. The court then extended his judicial custody," said Ishwar Singh, deputy commissioner of police (south).
Investigators have now planned to visit Ahmad in the jail after seeking the court's permission. Officials said that if Ahmad confirms the assault and explains the sequence of events, it would become easier for them to nail the attackers.
The police are also yet to confirm the claims that whether Ahmad suffered injuries when he jumped on the roof of an adjacent building after being caught red-handed in Krishan's home.
Police said that until the videos of the mob assault emerged on Monday, they were unaware about it. They said neither the victim Nigerian man nor Kumar or local residents mentioned it to them.
Police said besides Krishan, they arrested Sanjay, alias Montu, Kamal Kant, Mahavir, and Mukesh after identifying them in the mob assault video. "More people will be identified and arrested," said the DCP.
In the videos shot on cellphones during the assault on September 24, a mob is seen punching, kicking, and beating Ahmad with sticks. The Nigerian national was tied to an electric pole. One of the clips shows the 24-year-old Ahmad begging the crowd to let him go amid a volley of blows landing on his bloodied face.
A second video shows an attacker holding his legs and another man hitting his feet with a stick. The man cries out aloud: "Forgive me." But the crowd keeps thrashing him.
The videos prompted police to register a separate case of attempt to culpable homicide and wrongful restraint.
Close Story