Holy month of Ramzan makes the Hindu-Muslim bond stronger in Old Delhi
Setting an example of togetherness and solidarity, several Hindus in Old Delhi, too, skip their meal to support their Muslim brethren during the month of Ramzan.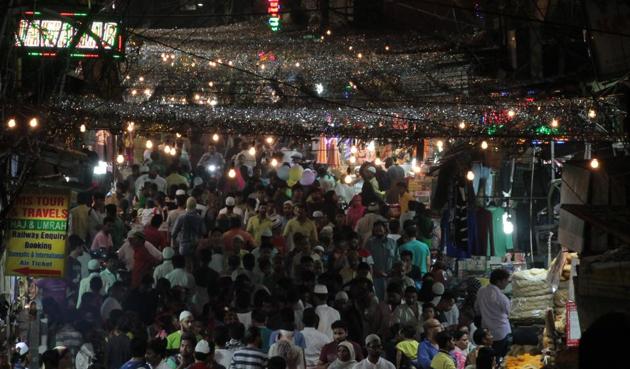 Updated on Jun 26, 2017 03:46 PM IST
For members of the Muslim community, the holy month of Ramzan involves fasting, devotion and charity. In Old Delhi, the month holds significance for its Hindu brethren, too. In a show of solidarity, many are choosing to not eat anything for the whole day.
Mohd. Shaan, owner of Kallan Sweet Shop in Old Delhi, tells us, "Kaushal Singh, who has been working with us for the last sixteen years, doesn't eat anything for the whole day. Like him, we have several Hindu workers who stand in front of the 'bhatti' all through the day but to support us, they also skip their meals and water. And, if they want to have food or drink water, they go in the backyard."
For Kaushal, it's not about religion, but humanity. "How can I eat or drink anything when a colleague abstains from it. I'm not a sadist. I respect all religions and value them," he says proudly.
The story is the same for many employees at the several shops in the area, with a majority of Hindu staff showing concern for the Muslims. Mohd. Arshad, who runs a dry-fruit shop, shares, "Meva Ram, who works for me, doesn't even talk about food in front of me. He also skips his lunch every day to eat iftari (the meal that breaks the day-long fast) with my family. Aisa bhaichara kaha dekhne ko milega?"
Some even share the work load of those observing a fast. Mohd. Arshad says, "My Hindu employees insist that we, Muslims, take rest and they take care of the work."
Meva Ram believes that Old Delhi is the most secular area in Delhi. "The chowk in front of Jama Masjid is known as the secular chowk. We celebrate Eid, Diwali, Holi and all other festivals here. Eid and Diwali bring us (Hindu-Muslims) closer. When we can work together, why not respect and celebrate each other's festival together."
Close Story