Hospital amputates leg: Couple's pain won't heal 9 years after negligence
In our series on medical negligence, we look at how patients not only have to deal with the consequences of surgeries gone wrong, but also have to wait for compensation or relief through the legal system.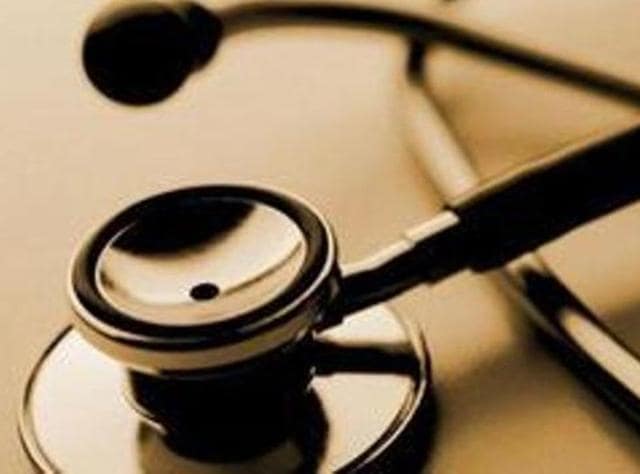 Updated on Nov 23, 2016 12:52 PM IST
Hindustan Times | By Annona Dutt
, New Delhi
Krishna Malhotra, 69, needed a foot surgery but ended up with a heart bypass and an amputated leg.
Malhotra had uncontrolled diabetes that resulted in a diabetic foot from nerve damage. The national consumer court ruled that surgeons could have done more to save her leg from being amputated above the knee. The judgment held Escorts Heart Institute guilty of "unfair trade practices" for doing a heart bypass and not treating Malhotra for her diabetic foot.
She was back in the hospital emergency with unbearable pain after she had been discharged. The vascular surgeon attempted a surgery to restore blood flow to the foot, but the surgery failed. For 22 days after the failed surgery, doctors did not provide "specific treatment".
"A prolonged period of non-treatment led to the spread of the gangrene and consequent amputation of her leg up to the thigh," the court order said.
The amputation caused severe disability for Krishna. "The judge said the doctors had been negligent while treating my wife. I was in tears. But, it is only a judgment," said her husband and lawyer KC Malhotra. "I have been fighting this case for over nine years, but nothing has come of it. I might even die before the hospital pays for its mistakes," he said, refusing to comment on the case.
When the judge asked the hospital whether the bypass was in any way a treatment for diabetic foot, the hospital said the surgery was done to avoid the risk of heart attack during the re-vascularisation surgery.
The judge also noted that assuming the heart might have caused problems, why were no tests were prescribed. "Tests like stress thalium, stress echo were not conducted to rule out normal or near normal blood supply," the judgment read.
After the peripheral vascularisation surgery failed, she developed gangrene, dead tissue caused by lack of blood flow but she was kept in the hospital for 22 days without any specific treatment.
"The hospital could have planned an amputation immediately after the onset of gangrene was noticed. It was first noticed on the lower part of the leg. Amputation up to that level could have avoided amputation ... up to the thigh," the judgment read.
The hospital says, "We have appealed the matter before the Hon'ble National Commission on the grounds that there has been no medical negligence and the matter has been stayed. As it remains sub-judice, we cannot comment any further."
This story is part of Hindustan Times' series on medical negligence in the capital city. Follow us at @htTweets for more updates.
Close Story