Internet snag hits applications for 10,000 new auto-rickshaw permits in Delhi
The Aam Aadmi Party (AAP) government in Delhi had announced to issue 10,000 new autorickshaw permits. Auto drivers are one of the key supporters of AAP and the move was aimed at wooing them ahead of the municipal corporation elections in Delhi.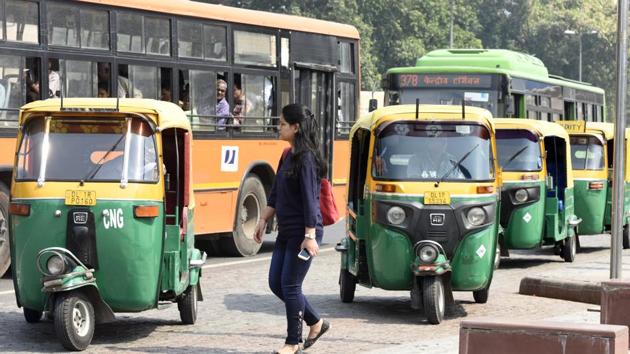 Published on Jan 18, 2017 08:55 PM IST
Hundreds of auto drivers who queued up at cyber cafes across the city to apply for a permit had to return disappointed as the transport department website did not upload the required link on its website until evening.
To woo auto rickshaw drivers, one of its key supporters, ahead of the MCD elections in Delhi, the AAP government had announced to issue 10,000 new permits, starting Wednesday.
Frustrated applicants demanded that the government should set up special camps to help the auto drivers apply for new permits.
"I and my friend are here since 11 am. The cyber café owner had promised to help us to with the online application process. But, the link was not there. It has been four hours now and we have spent around R 200 already in checking the website several times," said Jagdish Rawat, at a cyber café in Laxmi Nagar.
Read: SC hits the brakes, diesel cabs off Delhi-NCR roads from today
The transport department admitted that there was a technical glitch. Officials said by around 5 pm the link titled 'Online application for 10,000 TSR' was running on the website, transport.delhi.gov.in.
"We tried to put the link in the morning but there were some problems," said Rajesh Meena, Motor Licensing Officer (MLO) and in-charge of the project.
Scores of drivers also turned up at the offices of auto rickshaw unions for help as they were either illiterate or did not know how to apply online. "At least a dozen people reached our office, seeking help. We are applying on their behalf. The government should have organised camps for them. It would have required only a person with a laptop and internet connection to do it for them," said Rajender Soni, general secretary of Delhi Autorickshaw Sangh.
The process is completely online to curb corruption. In December 2015, the Delhi government had suspended three transport department officials for allegedly colluding with intermediaries over distribution of auto permits. The government cancelled all 932 letters of intent (LoI) issued then.
Read: Five-fold increase in driving licence fee
The new permits will be issued on the basis of seniority and not first-cum-first-serve, transport officials said. They also clarified that the column for caste is only for information and not reservation.
Some people, who applied on Wednesday, pointed out that their names were missing from the copy of the application. "I hope my application is accepted. I did receive an SMS notifying that it has been received. But the receipt does not have my name," said Tarachand, an auto driver.
Close Story
Personalise your news feed. Follow trending topics